Leafythings sat down with Dima Kashuba, the Store Manager of QBud Cannabis in Guelph, ON. From supporting local artists, AND price match guarantee, it's clear that QBud is committed to providing a top notch experience!
How has the Cannabis scene in Guelph changed since legalization?
So many stores have begun to pop up and the product line has increased dramatically. There is so much variety in products now too, so much it's becoming harder to choose since there are so many! An interesting observation we've made is that many non-drinkers come for cannabis drinks or THC/CBD powders, and oil so that they don't feel left out when they go out with friends.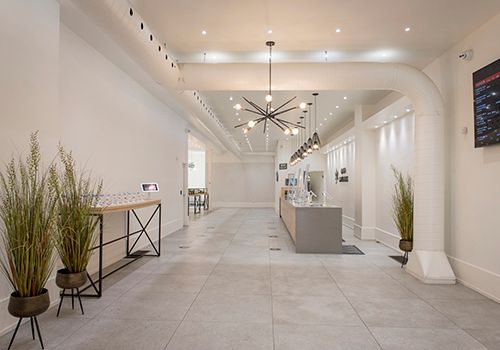 Your brand in the Guelph area is known for its commitment in the community. What did you do to build such a positive reputation?
We went out into the community, chatted with local businesses and made sure that they know we are here for any questions or inquiries. We also collaborated with Gin Mill in a cannabis cocktail program, we have a local art showcase, and we try to give out merchandise for free when available so that our customers feel appreciated. We've actually held customer appreciation days and we will continue to have them!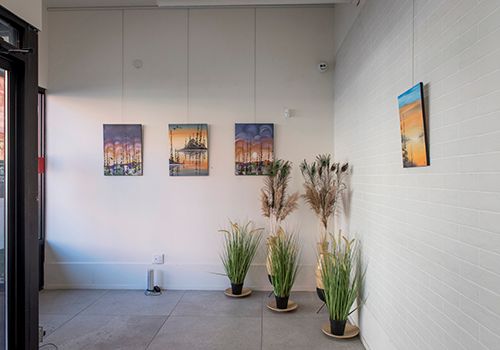 Tell us more about the QBud art program showcasing local Guelph artist pieces in your store!
Who wouldn't like to feel like they are in an art gallery while ordering their cannabis! Really, we thought it would be a perfect opportunity to give back to the community, and to bring life from a different perspective into the store. Every month we rotate artists and we hang their art up in different sections around the store. We've also had art pieces on display in cases if they are smaller and can't be hung.
Do you think Cannabis can open doors for artists to come together and create?
Absolutely! Many folks use cannabis to zone into their work and feel more creative, sometimes even more social! We can only guess that now that restrictions are loosing up, folks are going to start gathering and hopefully creating art together.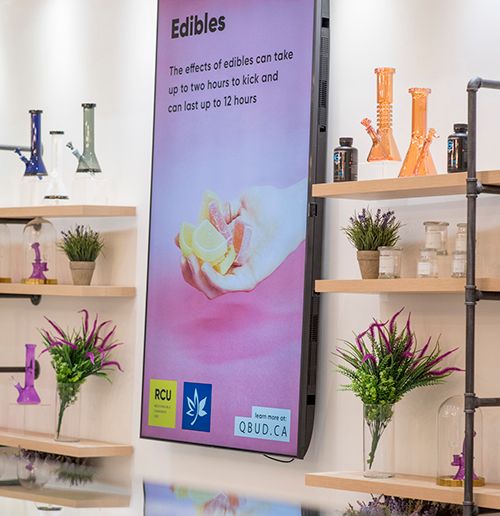 QBud is known for their unique retail store, and the local art being featured. How else do you set yourself apart from competition?
There are a few ways that we set ourselves apart. First I have to thank our staff, they try their best to make genuine connections with customers and bring lots of energy to the floor. Lately we have been having weekend sales and throughout the week we have daily themes. For example: Munchie Mondays, Selfcare Sundays, discounts for people over 55 on Tuesdays, students get a discount on Wednesdays etc… We also give prizes away, from sweaters to a bbq (draw is happening this Sunday)!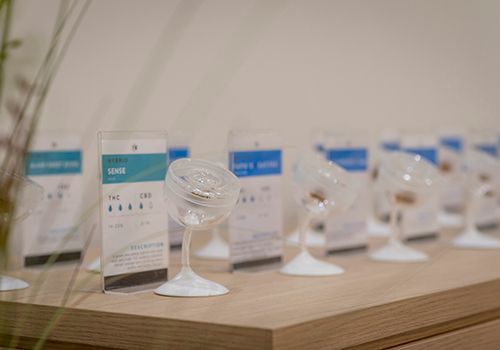 What are some of the most desired Cannabis strains/brands in the area?
Many customers have been requesting anything from Shred (tropic thunder.. whichever is higher in THC), 7Acres (all), pure sunfarms (Pink Kush), Haven St. (Retrograde and Indigo Daze) and Qwest (Ex-Wife). We were surprised at how good the quality of shred is for being milled and being 7 grams for just about 30 with tax. The others are all either high THC, and/or really great quality for price. Also, Carmel Cannabis - Animal Face is a fan favourite too!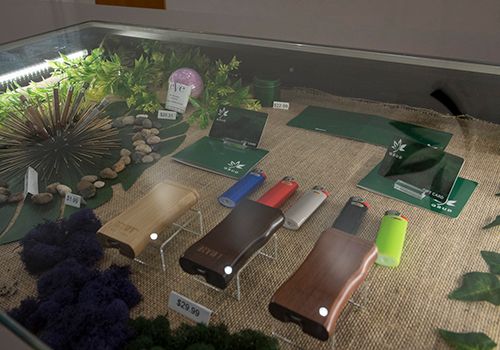 You are one of the few stores that offer 'price match guarantee' - how does it work?
Our price match is pretty straight forward! Customers show us the website of a legal dispensary here in Guelph and the surrounding area and we match it…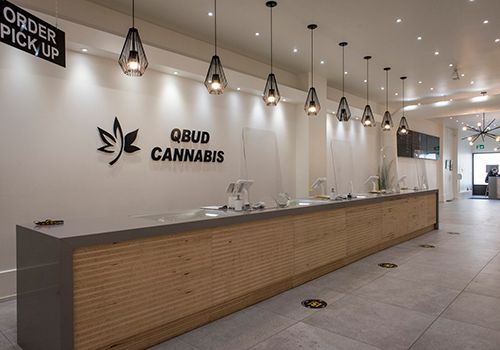 You also offer free delivery, how do you provide such a premium feature like delivery for free to your consumers?
We understand that during a lockdown, people may prefer not to commute and we get it! Many people would prefer to stay in the comfort of their homes! We also noticed that there was a very high demand, thus we have free delivery in an effort to try to help our customers.