Leafythings X Collision at Grand Bizarre
Leafythings recently had the pleasure of being a part of the networking pre-launch party at Grand Bizarre Supper Club and Cannabis Carnival for the Collision Expo that happened at the Toronto Enercare Center from June 20th - 23rd. The party took place on June 20th, hosted at Grand Bizarre Supper Club, located on the historical exhibition grounds. We were ecstatic to have the opportunity to host and engage in thoughtful dialogue with all the innovators and disruptors in the evolving technology industry.
The Collision pre-party was more than a good time for all attendees and the Leafythings team; it was an insightful read into the ever-changing world of tech. Gathering all the creators and innovators in one place to network, Collision proudly sets the stage for dynamic content, invaluable speakers, and world-changing networking opportunities.
The Leafythings team had a chance to meet some of the world's best and brightest, developed insightful relationships, and engaged in dialogue that showed off the future of the tech businesses in North America. Toronto is home to some of North America's fastest-growing tech companies.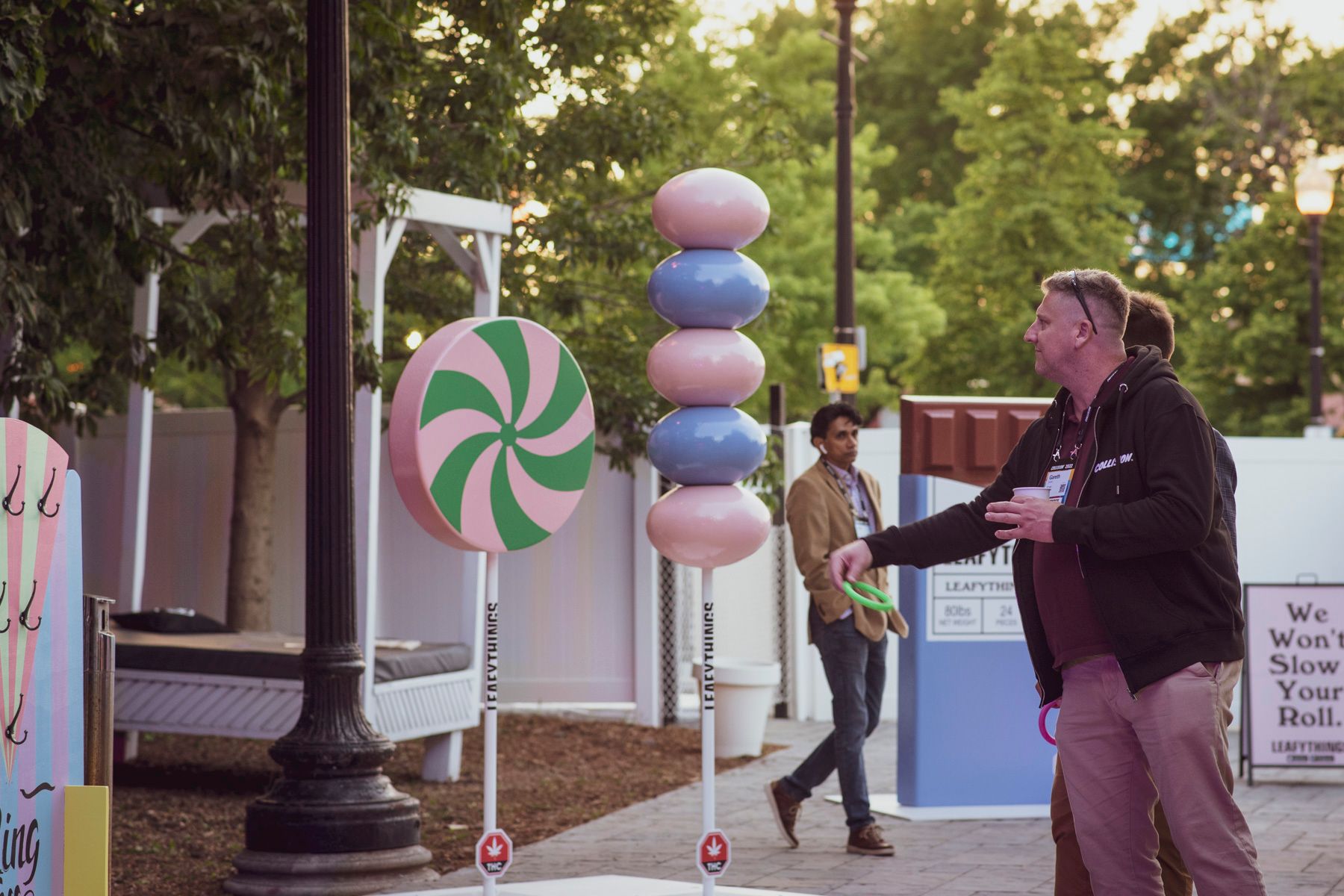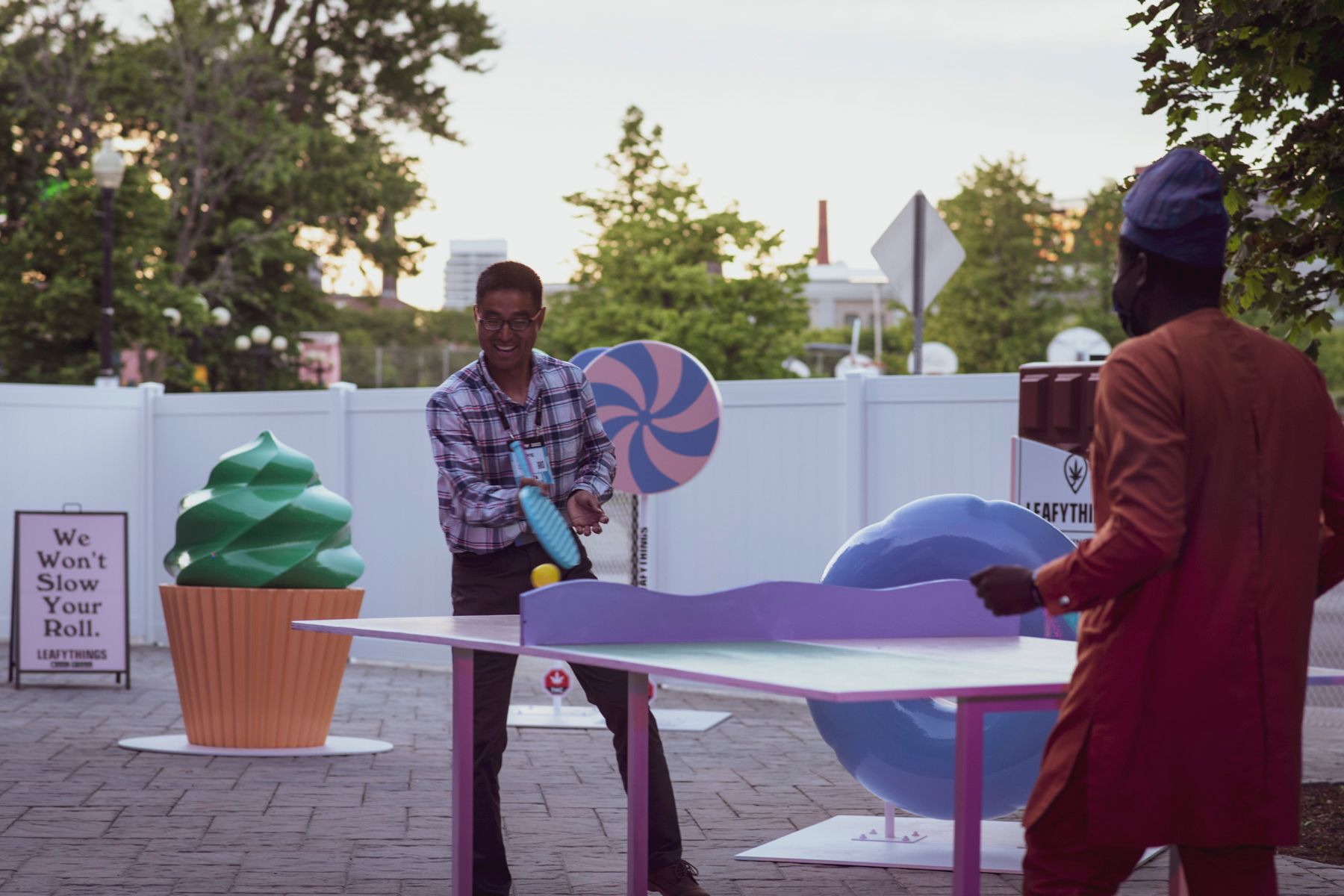 The Biggest Tech Expo Of The Year -
The Collision Conference highlights some of the world's best speakers in tech. With over 35,000 attendees from over 130 countries, Collision had a dignified list of speakers and innovators. Attendees had an opportunity to engage with one of Canada's first cannabis lounge concepts at Cannabis Carnival, providing a future-forward experience that can show the value and acceptance of cannabis in the tech sector. Collision was a balanced and enticing mix of content, dialogue, and experiences that brought forth success stories, thoughtful conversations, and invaluable insights on the most pressing topics of tech today!
The Cannabis industry is quickly seeing the power of integrations and tech advancements that are helping develop better businesses. From payment processors to point-of-sale, seed-to-sale, and SaaS companies, the role of tech in cannabis is increasing exponentially. Innovation and networking only make up a small piece of the pie, and at Leafythings, we are always on the lookout for services and innovations that can help build a better cannabis marketplace. Collision TO is a looking glass of what's coming down the pipeline, from technology to new business ventures to invaluable resources. It was a brilliant think tank that included CEOs, founders, and innovators gathered in one space, but we've never been more excited to share the future of the cannabis industry with you! Leafythings is looking to push industry standards to the next level to build and develop a better cannabis directory platform model.
The speaker lineup was a valuable source of information in which any tech-based business could find value. Conference-goers attended presentations and fireside chats with speakers such as Substack CEO Chris Best, GitHub CEO Thomas Dohmke, NBA star Carmelo Anthony, and Wired editor Steven Levy, to name a few.
The broad content covered the wild world of tech, including crypto, transportation, design, journalism, marketing, health, sustainability, and cannabis. Every industry sector of the tech world was represented, and everyone from authors, actors and athletes alike.
These days, innovation is more than simply building a brand or finding the next big thing to promote. Sustainability, humanitarian needs, and forward-thinking tech must be at the forefront of any great business. Leafythings has stepped into the spotlight as one of Canada's best cannabis directories and tech platforms, and it's never been more critical to keep improving and growing. Collision Expo 2022 is the hallmark of everything fantastic in the tech world. After attending, listening, and speaking with many terrific people, we feel more invigorated about building a better Cannabis industry than ever.
Collision had more startups, more innovation, more representation, more diversity, more investors, and more businesses than ever before. With better global partners and a bright future ahead of all of us, it's no wonder Collision has been hailed as one of the "biggest tech conferences in North America."