June is Pride month, and after the pandemic halted traditional parade celebrations, we are still united together. The past year has brought human and civil rights under the microscope, evolving Pride into a growing socio-political movement in our lives.
We usually witness Pride celebrations in the form of parades, street festivals, floats, and lots of glitter. While everyone enjoys this aspect of Pride, the truth is, Pride started as a riot. In the early hours of June 28, 1969, the New York City Police raided the Stonewall Inn, a gay club and safe haven for the queer community, located in Greenwich Village in New York City. As police attempted to roughly haul the patrons outside of the bar, tensions escalated. Instead of the crowd dispersing, they grew agitated and started a riot!
This was a pinnacle moment for the gay rights movement. Since the early 1960's, police brutality against members of the LGBTQ community grew rampant, and it all came crashing that night at Stonewall Inn. Tensions grew the following days, as patrons, and employees of the Stonewall Inn, residents from the local neighbourhood and supporting communities all came together to protest outside the bar, and in Christopher Park for over 6 days.
The Stonewall Riots served as a catalyst moment for gay rights, and sparked a much needed conversation on accepting, and welcoming all members of the community. Aside from same-sex marriage being illegal at the that time, members of the LGBTQ community faced further alienation. Bars, and clubs were a safe refuge for queer people, where they can openly express themselves and socialize without fearing their lives.
During, and after the Stonewall Riots, members of the LGBTQ community formed socially-driven groups like GLAAD, PFLAG and the Gay Liberation Front.
One year later, on June 28, 1970, supporters and community members marched from the Stonewall Inn to Central Park. The march, formerly known as Christopher Street Liberation Day, was the first gay pride parade. Pride, and gay rights celebrations spread across North America, and the world, making June the official month for Pride.
The relationship between Cannabis and the queer community goes a long way back. In the 1980's, the AIDS epidemic in San Francisco was in full force, disproportionately affecting members of the LGBTQ community at unprecedented rates. The call to legalize medical marijuana to provide safe and lawful access to AIDS patients grew more than ever. Cannabis was proven to help with nausea and fatigue as a side effect from the strong medication.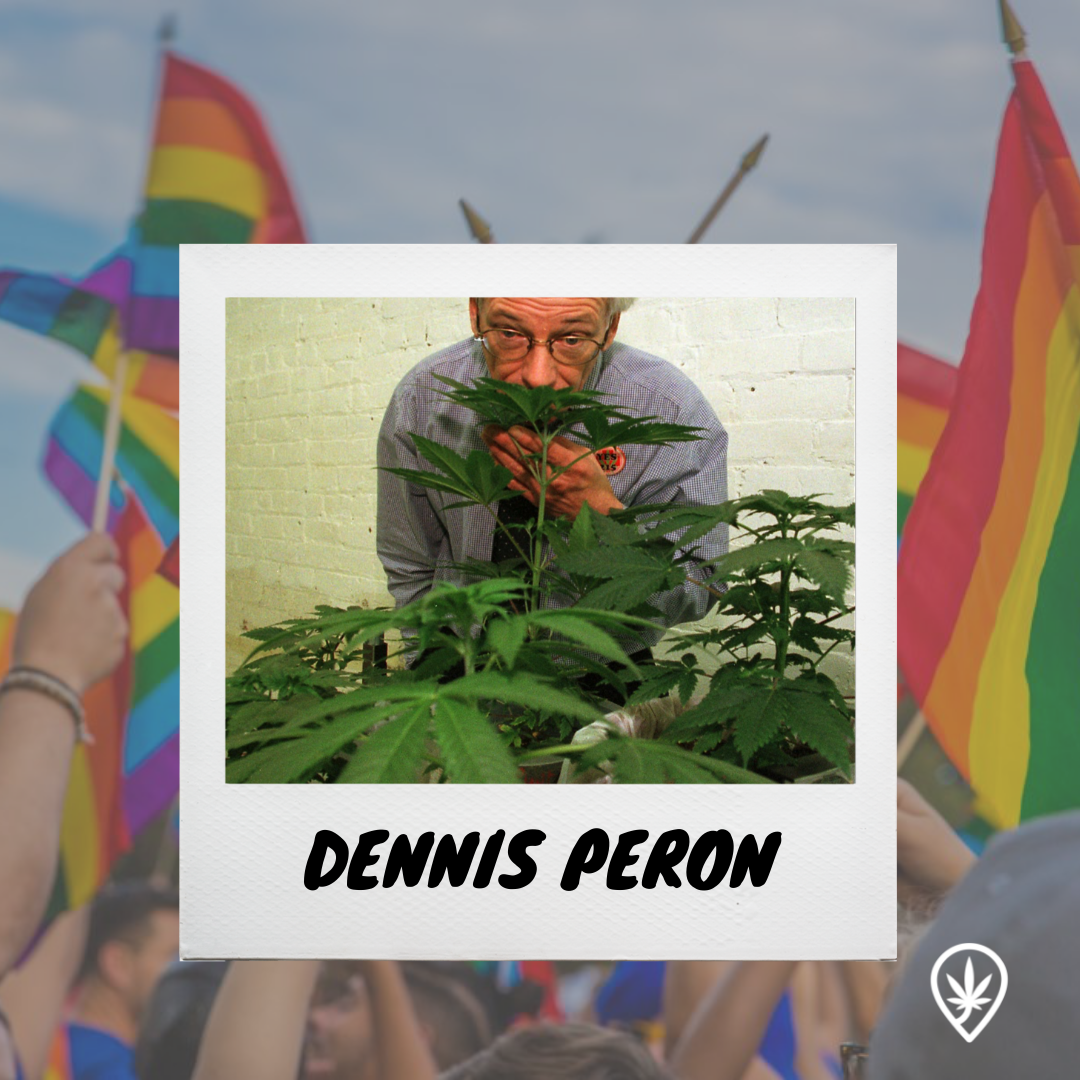 A group of Cannabis activists came into the spotlight during the AIDS epidemic. Dennis Peron, who was an openly gay man, became well-known in the community for selling Cannabis as a means of relief to patients infected with AIDS. His compassion has helped many find solace in the pain they faced, including his partner who died of AIDS in 1990. Peron witnessed the healing effects on his partner from consuming cannabis. Upon his partner's death, Peron became dedicated to medical marijuana and its legalization. In 1996, he established the Cannabis Buyers Club with fellow cannabis activist, Brownie Mary.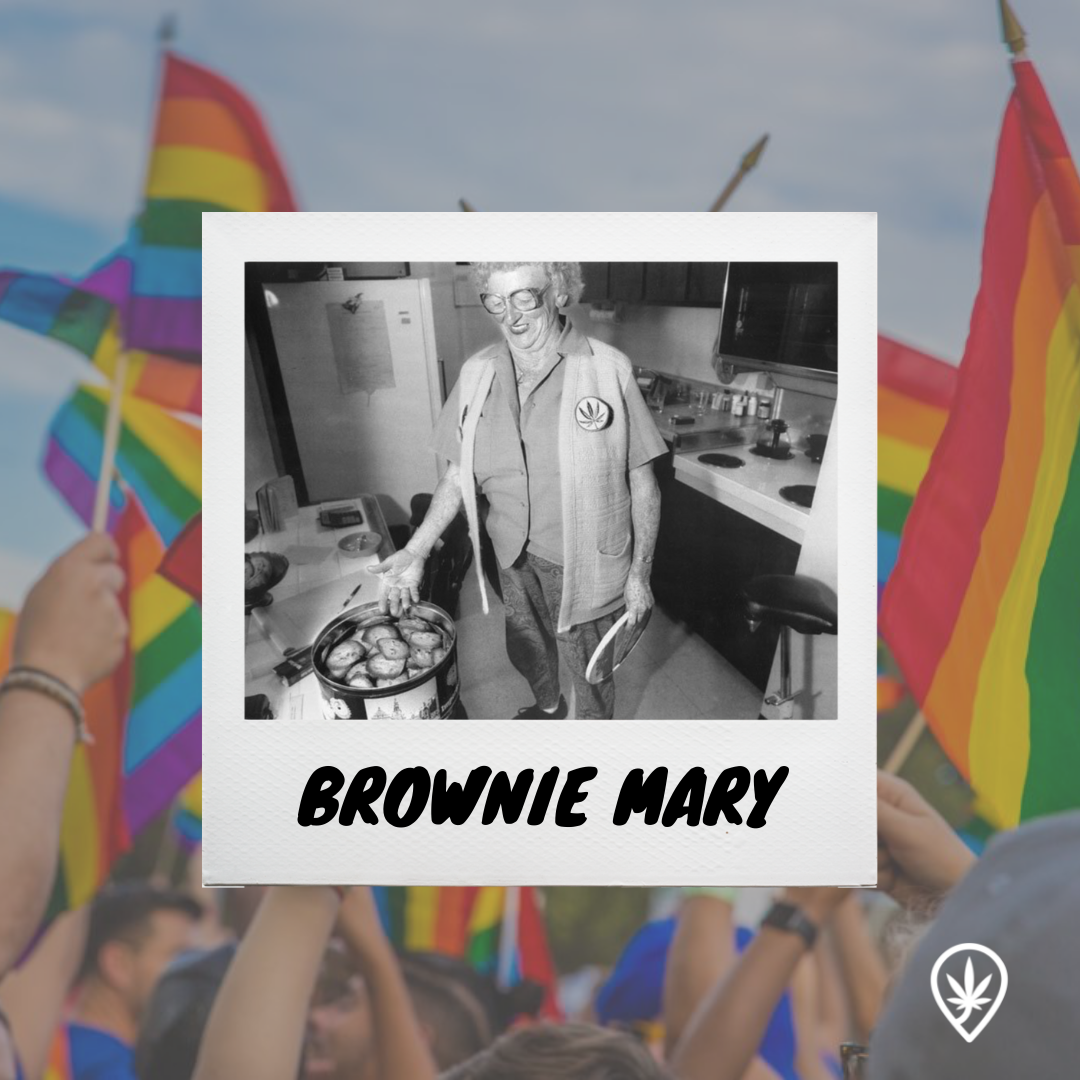 Mary Jane Rathburn, also known as 'Brownie Mary' was another known figure in the San Francisco Cannabis community. Her Cannabis-infused brownies were known for their relieving effects. After she was arrested in 1981 for selling Cannabis, she dedicated her focus to work with AIDS patients to get them access to her famous brownies. It is rumoured that Brownie Mary has given away 1,600 brownies a month to AIDS patients in multiple hospital wards.
Cannabis advocates like Dennis Peron, and Brownie Mary laid the foundational groundwork for Cannabis legalization, particularly for the LGBTQ community.
Thanks to the queer trailblazers of the community, Cannabis is now decriminalized, legal and is showing no signs of stopping with its ever-growing acceptance.
At Leafythings, we are committed to a world where everyone lives their lives freely, and authentically, because love is love. Toke with Pride this year, and make sure to support Cannabis that is grown, curated, and sold by your fellow LGBTQ community members.