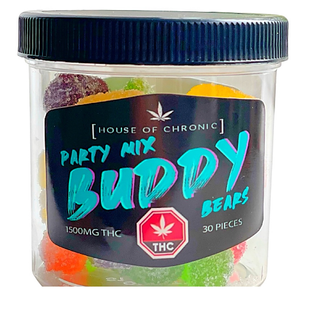 Description
Our Buddy Bears are a hit, True to dose, Buddy Bears are flavourful candies that pack a punch with 50MG of THC Distillate in each piece! Sugared with a THC infused sugar.
50MG x 30 Buddy Bears = 1500MG

Ingredients: Corn Syrup, Sugar, Sorbitol, Citric Acid, D9 Distillate, Coloring & Natural Flavor.
Reviews
If you dislike the taste of thc like me then these are perfect for you! Sour bears, the perfect sweet treat😜. Can either bri...
Read more
Armelinemartin, 4 months ago
Where to Buy Our Products