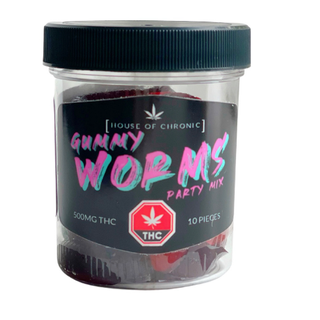 Description
House Of Chronic Gummy Worms are a favorite, True to dose, Gummy Worms are flavourful candies that pack a punch with 50MG of THC Distillate infused in each worm!

50MG x 10 worms = 500MG

Ingredients: Corn Syrup, Sugar, Sorbitol, Citric Acid, D9 Distillate, Coloring & Natural Flavor.
Reviews
We currently have no reviews.
Where to Buy Our Products