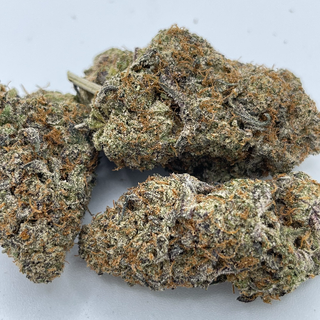 Black Gas AAA+ 28% THC ***$160 OZ***
Description
Black Gas cannabis strain derives its name from its distinct dark colours and its parents' names. This strain's genetics arise from the Black and the Gas Mask indica strains making this an indica-dominant strain (90% indica/10% sativa). As you grind the flowers, Black Gas emits a rich, earthy aroma releasing strong gassy fumes of diesel. The sweet sticky, resinous buds are dense and purple with a thick frosty coating of crystal trichomes.
Black Gas has a high that comes on rapidly and gives you a gentle warm and relaxing feeling that spreads from the back of your head and travels through the spine to the rest of your body leaving you with that melt into the couch feeling.
Reviews
We currently have no reviews.