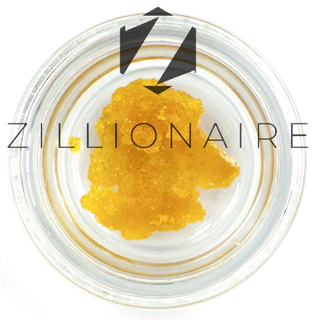 Description
Experience the ultimate in cannabis luxury with Zillionaire Hash Rosin - a premium, high-quality rosin that delivers an unparalleled experience. Our rosin is made from the finest, hand-selected cannabis flowers, and is carefully crafted using a solventless extraction process to preserve the natural terpenes and flavours. With its smooth texture, rich aroma, and potent effects, Zillionaire Hash Rosin is the perfect choice for cannabis connoisseurs who demand the very best. So why settle for anything less?
We take great care in ensuring that all of our products are of the highest quality, and our Zillionaire Hash Rosin is no exception. We rigorously test all of our products to ensure purity and potency, so you can trust that you're getting a safe and effective product every time.
Experience the ultimate in cannabis concentrates with Zillionaire Hash Rosin. Order yours today and discover a new level of cannabis enjoyment.
Reviews
We currently have no reviews.
More by Zillionaire Vapes
New York, NY
Showing results in nearest to selected region