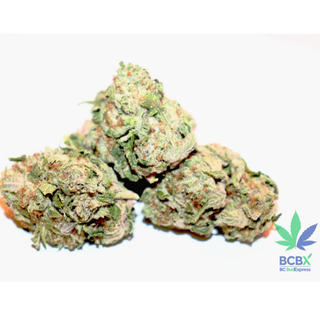 Black Cherry x Jello Breath
Description
Black Cherry x Jello Breath is a rare strain that combines the best of both worlds, creating a THC level of up to 33%. Its berry undertones evoke a sedative high from head to toe. This is a perfect kush for an afternoon of fun and relaxation. The powerful punch throws you into a state of pure unfocused euphoria and happiness.
The appearance of the combined strain of Black Cherry and Jello Breath makes it more enticing. Its great terpene profile may become obvious with the rich purple and deep green nugs covered in a sugary-coat of jelly and glistening milky trichomes. The earthy look induces a sweet and spicy aroma with a hint of berries, florals, and woody pines. With its sedative effects, Black Cherry x Jello Breath is often chosen to treat chronic pain, stress, depression, headaches, and loss of appetite.
Reviews
We currently have no reviews.
More by BC BUD XPRESS - BCBX $20 OFF FIRST PURCHASE