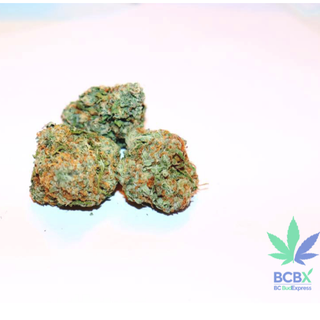 Description
Chemo, as its name suggests, was created to be a medicinal strain while still providing an enjoyable experience.
Sometimes called UBC Chemo (with the UBC referenced to the University of British Columbia where it was invented), the Chemo strain is rather strong with THC level up to 21%. But the dose is beneficial enough for instant relief from different medical conditions.
Chemo buds are dull green, have milky-white trichomes, and are caked in sticky tar. Its smell is pungent pine and earthy, and airs a warm, woody scent when burned. Its calming effect is more suitable at night to give you a combined rush of feelings in the head and deep, uninterrupted sleep after a long and stressful day.
Reviews
We currently have no reviews.
More by BC BUD XPRESS - BCBX $20 OFF FIRST PURCHASE