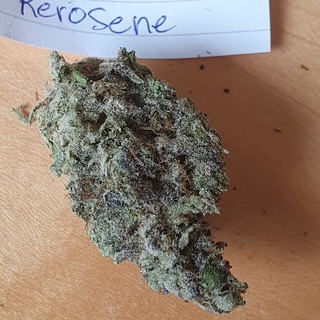 KEROSENE KUSH AAAA
Lab Testing
Cannabinoid and Terpene Testing
Description
Kerosene kush is an Indica-dominant strain. Not alot of information on this strain besides the ract that it is super potent. This was breed and grown indoor by the best oasis.
This is mega gas and nice smoke all the way around this one again slaps...
Only have limited quanity on this batch it was super exclusive.
Reviews
We currently have no reviews.