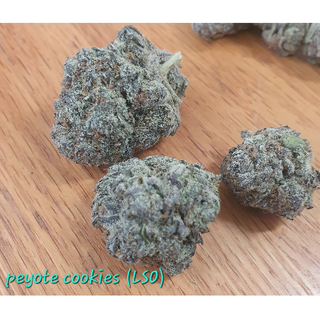 Peyote cookie breath LSO*** restock!!!
Bulk Weed – Oz's and Half Oz's
Lab Testing
Other / Not Specified
Description
Restock.back by popular demand
Still priced to move
Peyote cookies is a very beautiful purple with dark hues totally iced out. Peyote cookies is a cross of peyote punch and cookies kush. Hence why it has a sweet sugary taste with a hint of vanilla/coffee. This strainHas a very good tatse and and even bigger bang due to its most indica dominant parents 95/5. this batch is small and living aoil organic!! A true quad! AAAA+
All of the peyote strains always have that bang plus a nice sour sweet exotic hint of gassy creammy goodness makes you smile. And want to keep your face in the bag. I personal smoke and test everything on menu for quality control... best around garenteed.
EXOTIC TREES
Reviews
This one smoked really well really good taste really smooth hit I love this strain for it's chill quality's and just a great ...
Read more