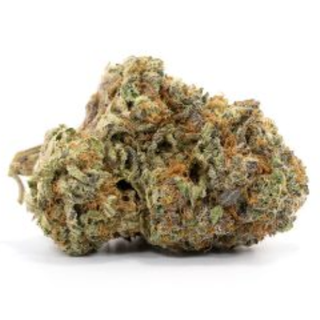 Runtz A+
Lab Testing
Other / Not Specified
Description
www.greenhorizon.biz
Runtz (hybrid)
Runtz is perfectly balanced hybrid strain (50% indica/50% sativa). The cross of Zkittlez X and Gelato strains.
This hybrid a delicious fruity flavor with tropical citrus and sour berries. A sharp spicy pineapple aroma that turns slightly pungent as the sticky little nugs are broken apart and burned.
The high, a deep calming effect spreading through your limbs. Transforms into a totally sedated and couch-locked high before finally falling into a deep and peaceful sleep. Definitely a relaxing Get away, that's sure to have you floating for hours.
Super high 19-29% average THC level.
Perfect for treating conditions such as insomnia, chronic pain, appetite loss or nausea and chronic stress or anxiety.
Reviews
We currently have no reviews.