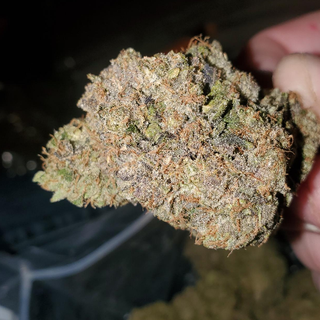 Peanut Butter Rockstar $350 QP's
Description
PBR!!! Very sticky very dense nugs of Peanut butter Rockstar Goodness that'll relax your inner crave. Indica dominant numbers come at 75% indica 25% sativa. The notes on this bud are very nutty , earthy with a hint of pine. The ratio of THC is fare , 19 to 25% THC .
ATTENTION ATTENTION!! PLEASE!! INSTRUCTIONS
MAIL ORDERS: Please Use Email Provided or TEXT Number Provided to Receive Immidiate Service. Thanks
Reviews
We currently have no reviews.