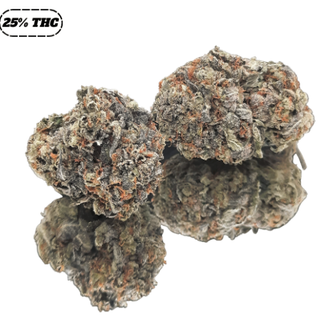 AAA Gas Mask| REGULAR 150$ AN OZ-NOW--120$ AN OZ
Strength
Other / Not Specified
Lab Testing
Other / Not Specified
Description
For More Great Deals Check Out Of Website WWW.TLVFINESTBUDZ.COM
Gas Mask is a heavily Indica dominant hybrid strain (90% Indica/10% sativa) created through crossing the classic Pink Death X Pink Kush strains.
Named for its gorgeous appearance and super heavy stench, Gas Mask is perfect for any heavy Indica lover.
This bud has super dense grape-shaped forest green nugs with deep pink undertones.
Thin orange hairs and a coating of milky pink-tinted white crystal trichomes.
As you pull apart each sticky little nugget, a stench of pungent gas and heavy spicy diesel is released.
Intensifying as the nugs are broken apart and burned away.
The flavor is of sweet and flowery herbs with a hint of gassy diesel to it, too.
The Gas Mask high hits you almost as soon as you exhale, starting with cerebral effects before moving into the body.
Reviews
dank,gassy and sticky,thc is out there as well