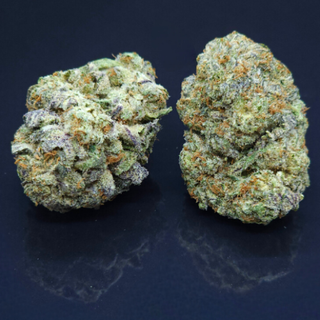 Blue Zkittlez-AAAA
Strength
Other / Not Specified
Lab Testing
Other / Not Specified
Description
Blue Zkittlez strain is a super rare Indica dominant hybrid strain .
Created through crossing the potent Blue Diamond with the infamous Zkittlez strain.
If you're looking for an addictive flavor and lifted high, you've found it.
The taste is sweet candy and citrus accented by fresh berries and a touch of savory diesel.
The aroma is just as intoxicating, with rich diesel and earth accented by fresh fruity berries.
The Blue Zkittlez high has a subtle build, sneaking up on you well after you finish your last exhale.
This buzzy effect will soon start to ebb throughout the rest of your body, leaving you insanely relaxed and pretty aroused at times.
Many users do fall asleep at this point, especially if they've taken a few hits of this tasty lady.
With these effects and its super high 29% + average THC level, Blue Zkittlez is said to be perfect for treating conditions such as depression, headaches, chronic pain, stress, and arthritis.
Reviews
high thc hybrid,more on the indica side,I had to lay down for a bit
ordered an ounce of blue zkittlez ,what a beauty, sticky,Buds are dense,and dank... high thc ,great for my late night chillin...
Read more