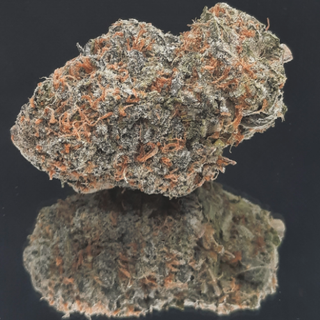 AAAA Blueberry Cookies|REGULAR 170$ AN OZ-NOW--150$ AN OZ
Strength
Other / Not Specified
Lab Testing
Other / Not Specified
Description
For More Great Deals Check Out Of Website WWW.TLVFINESTBUDZ.COM
Calling All The Sativa Lovers. This Blueberry Cookies Is A Must Try .Blueberry Cookies, which is sometimes referred to as Blueberry GSC, is a strain that's become popularized for its appearance and delicious lineage. A cross between the GSC Thin Mint variety and Blueberry Tahoe,With Indica/Sativa 40%/60%, this Sativa dominant hybrid strain boasts beautiful colors, fragrances, and effects that are equally appealing. Thanks to these effects and its high 24-26% average THC level, Blueberry Cookies is often recommended to treat chronic pain, muscle spasms or tremors, inflammation, and depression.
When you come across this strain the first thing you'll note is that it's nearly completely purple as its violet hues along with blues overpower any trace of green leaves or flower. Pistils are viewable but seemingly scarce, being a deep burnt orange randomly scattered throughout the buds. Its name and lineage tell you everything you need to know about its scent and taste, being both sweet and fruity like a batch of nutty cookies with blueberries thrown into the batter. Sometimes you'll find a hint of lemon or pine as well, with earthy undertones. Get It Delivered In North York, Vaughan And Richmond Hill Today.
Reviews
I had some of this amazing Blueberry cookies strain,this afternoon. the smell is Fruity,and earthy like a good sativa,but I ...
Read more
dorotiviana, 3 months ago