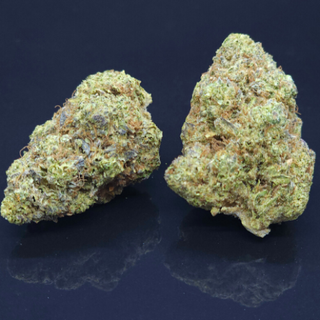 Bruce Banner-AAAA
Strength
Other / Not Specified
Lab Testing
Other / Not Specified
Description
Bruce Banner Strain:
Bruce Banner is a rare hybrid that combines the sativa side of the cannabis plant with some indica genetics. Its buds will have an earthy, piney scent and are usually described as being partly Sativa.
Bruce Banner is a cross between Bruce Banner and Purple Urkle, so it's got some purple genetics in it! That makes for an interesting smell and taste that will have you coming back for more.
You might also enjoy it if you're looking for a strain that tastes great, has a smooth taste profile, and is easy to grow. We think it's an excellent choice for anyone who loves the smell of fresh cut grass after a rain storm or the taste of pine needles after a snowfall.
---
How does it make you feel?
Smoking Bruce Banner cannabis strain can give you a buzz that is both gentle and intense. It has a calming effect that can help you to relax, but it also has some powerful effects on your mind. When you smoke this strain, you'll feel relaxed and focused at the same time. You'll be able to think clearly and make decisions quickly, but you won't have any trouble staying alert or keeping your energy up throughout the day. This strain will help you stay productive while still feeling calm and relaxed.
---
What Are the Effects of Bruce Banner?
The benefits of this strain are many, but the first is that it is a hybrid. This means that it has the genetics of both an indica and sativa plant, so it can take on properties from both strains. It also has a high THC content and a terpene profile that smells like pine trees.
---
Buy Bruce Banner In Canada:
Looking for a strain of cannabis that's as strong, potent, and high-quality as Bruce banner? We can help! We offer the best strains from top brands in Canada. Check through our online store and choose one that fits your needs.
Reviews
calm,focused and better performance at work.
I love Bruce banner.this strain always makes me happy and stress free.
alexissmith, 2 months ago