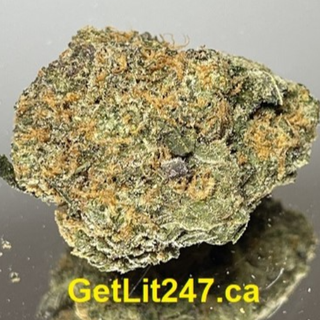 Craft Cannabis - Premium Organic Flower - Hybrid - THC 32%
Lab Testing
Cannabinoid Testing
Description
Craft Cannabis is organic cannabis that is cultivated by small growers using highly efficient farming techniques. Unlike large-scale cultivators, craft cannabis producers focus on maintaining their products' integrity and quality. Craft Cannabis really hones in on the experience of a great smoke and what better way to do so than with a focus on terpene rich cannabis.
The terpenes from fruit make this strain smell like citrus with a taste that is both sweet and sour - just like a pink grapefruit. Smoking it will give you a cerebral, energetic and motivating high that can be felt throughout your entire body. Medical marijuana patients choose this strain to help fight fatigue.
Craft Cannabis refers to superior-quality cannabis produced in small batches. Grown in a facility that produces less than 10,000 kilograms (22,046 pounds) of dried cannabis, or the equivalent, annually. Hand-trimmed. Growing methods in craft cannabis utilize minimal natural resources, making this type of cultivation environmentally friendly. You can enjoy your top-shelf weed confident that the planet was not harmed in its cultivation. Farmers grow Craft Cannabis with organic and sustainable practices that are safe for the environment.
Reviews
We currently have no reviews.