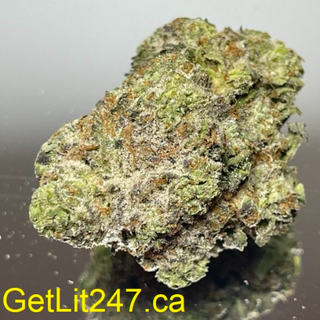 Ghost Train - Hybrid - Sativa 70%/Indica 30% - THC 30%
Lab Testing
Cannabinoid Testing
Description
Ghost Train is a sativa-leaning cross It has a 70% sativa to 30% indica ratio. It has a piney flavor with lemony and provides an uplifting and cerebral high followed by a pleasant body buzz. Ghost Train has a dank aroma so pungent that it can fill a room.
You'll think that you've just been transported deep into a forest when the scent of pine and conifer fills your nostrils. The undertones of citrusy lemon and hints of spice make Ghost Train's aroma distinctive and memorable.
Users typically experience a cerebral and euphoric high, but Ghost Train's effects become more relaxing and sedating as time passes.
Some of Ghost Train's other medicinal uses include temporary pain relief, which is why this strain is a popular choice for those suffering from chronic pain and migraines. As the Ghost Train strain can relax the body as well as the mind, some users may find this strain useful for addressing muscle spasms.
Reviews
We currently have no reviews.