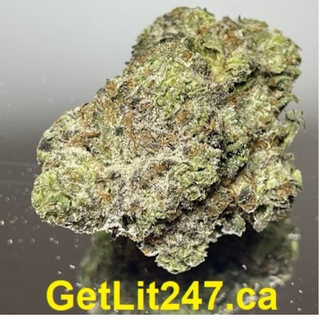 "Sour Deez" - Hybrid - 70% Sativa / 30% Indica - THC: 29%, CBD: 2%, CBN: 4%
Lab Testing
Cannabinoid Testing
Description
"Sour Deez" - Sativa Dominant Hybrid - 70% Sativa / 30% Indica
THC: 29%, CBD: 2%, CBN: 4%

"Sour Deez" is a sativa dominant hybrid strain with a 70:30 sativa/indica ratio. You can undoubtedly look forward to a high like no other. Couch lock and a "heavy feeling" aren't a factor when smokin
Sour Deez . Instead, you can expect an invigorating cerebral high that open up doors of creativity.
This strain is commonly used amongst medical patients to relieve anxiety, depression, and chronic fatigue- because of the stimulating and lively head high that it delivers. Due to the effervescent contained within this strain, many people choose to smoke Sour Deez at the beginning of their day for a head start. The potency of this strain is just enough to give you a great high and become your daily toke.
This strain has smell a hint of lemon. You can expect a smooth toke with a slight lemon aftertaste. The appearance of Sour Deez is composed of dense light green mug covered in orange hairs.
Reviews
We currently have no reviews.