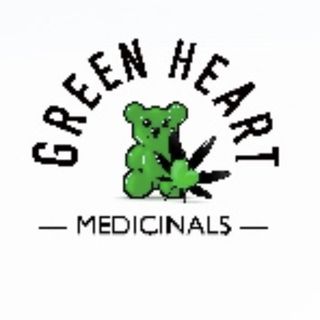 Green Heart Medicinals
Delivery
Orders can be placed by:
Location / Hours
* Hours of operation may vary by your location.
About Us
Green Heart Medicinals is an online Cannabis dispensary based out of Vancouver, BC that offers natural healing and holistic health through only top-quality Cannabis products. We strive to provide you with carefully crafted, premium quality medicinal cannabis products through a wide selection of our Cannabis Flowers, Edibles, Concentrates, and CBD products.
Product quality has to be ensured throughout the entire process when dealing with medicinal cannabis. Here at Green Health Medicinals, we are the entire process. From start to finish all cannabis is grown in house and then cultivated into our products. None of our products are sourced which is why we can guarantee our patients with only premium products. We have only the highest level of standards when it comes to growing and providing Canadians with medicinal cannabis. So rest assured that you will be more than happy with your Green Heart Medicinals order.
Delivery Fee: $8