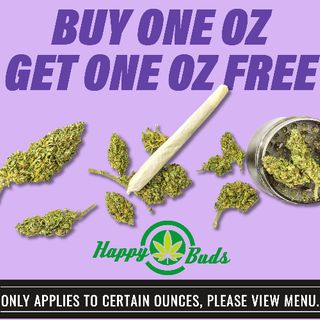 HAPPY BUDS (AJAX DELIVERY) $100 AAA+ OUNCE DEALS!
Delivery
Orders can be placed by:
Location / Hours
Tue:
9:00 AM - 10:00 PM - Open Now
* Hours of operation may vary by your location.
About Us
✅WE ARE A TEXT ONLY SERVICE!! WE RESPOND FAST!
❌WE DO NOT ANSWER PHONE CALLS!!
HAPPY BUDS is a cannabis delivery service. We provide same day delivery across the Durham Region. Minimum purchase order of $70 10 delivery fee. We guarantee same day delivery!
To place an order with us, please follow the steps below:
1: Text us (TEXT ONLY)
2: Attach a photo of your governemnt issued ID. (Person on identification must be present during delivery)
3: Attach a selfie photo of you holding your ID.
4: Provide your address for delivery and include the city. 
5: Provide your order details.
An agent will verify your order and get back to you immediatly. 
WE ONLY ACCEPT CASH
About Us
MINIMUM ORDER: $70 before delivery fee
19 plus and ID is required
First-Time Customers
HOW TO SIGN UP FOR HAPPY BUDS
1. Attatch a photo through text message, of your government issued ID
2. Attatch a seperate photo of yourself holding your government issued ID
3. Attatch a photo of any piece of mail with your address.
19