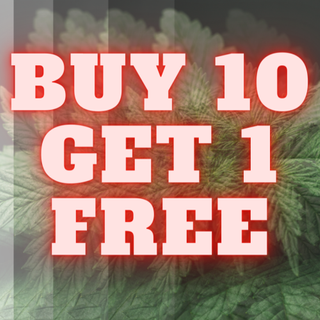 *******BUY 10---SMOKE FREE*******
Description
We love our Community!
To celebrate your love of our ? Buds we want to remind you of our exclusive 10 for 1 deal!
You buy 10 times - save and return your collected 10 baggies (WE RECYCLE FOR YOU!) - WE GIVE YOU A FREE 7g of WEED - No gimmicks ONLY LOVE!
*Ask for details with our friendly reps*
Reviews
Best place in Oshawa to get delivery . Products are great. Prices and incentives are awesome. Staff is friendly and delive...
Read more