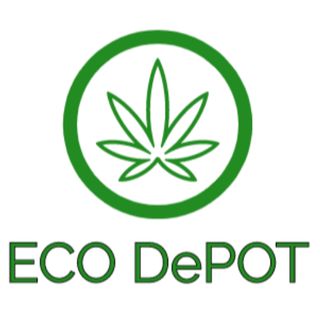 Eco DePOT
Delivery
Orders can be placed by:
Location / Hours
Tue:
10:00 AM - 8:00 PM - Open Now
* Hours of operation may vary by your location.
About Us
Weed delivery service in Orangeville, Caladon, New Tecumseth, Alliston, Beeton, Tottenham, Shelburne, Mono, Primrose, Everette, and Mulmur and surrounding areas. Here to provide an affordable quick service right to you. We offer great quality for the right price.
About us:
We share products at an affordable delivery service fee within 45 min or less from order confirmation. Last few years has been tough financially for most people therefore we cut our margins to assist everyone through hard times as much as possible while not jeopardizing quality. we are offering 5$ delivery fee depending on distance and travel time, higher fees may apply for further delivery address or priority express delivery.
We offer exchange or return if you are not completely satisfied with your order within 2 hours. conditions may apply.
cash only upon delivery
To make an order, please call or text 226-558-3577 with the following steps.
1. Send valid government ID (Drivers license or health card) For us to verify your age. 19+
2. Send a selfie ( picture of yourself) holding your ID right beside your face, so our driver can recognize you when order is being delivered. 
3. Text complete order (50$ Minimum) and complete address (Street-City-Postal Code)
4. A dispatcher will confirm your order and send you an ETA (45 Min after order confirmation, weather and traffic permitting)
5. ENJOY ORDER AND THANK YOU.
6. Leave a review (positive or negative) and get a free gift. We are here to improve never be shy to leave us constructive criticism.
7. We have every right to refuse service. 
8. Must provide proof of address. 
9. Any condition can change without prior notice.