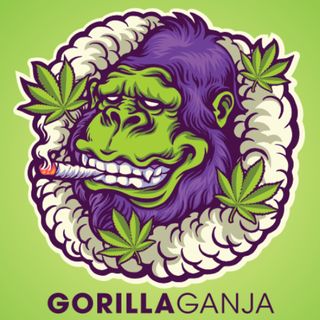 Gorilla Ganja
Delivery
Orders can be placed by:
Location / Hours
Tue:
10:00 AM - 10:00 PM - Open Now
* Hours of operation may vary by your location.
About Us
WELCOME TO GORILLA GANJA
Our focus is to bring you the finest, most potent and also some rare exotic strains most people only see in magazines. And we've done what we've set out to do.
Welcome to our boutique menu of award winning, rare, and exotic strains that will truly **** your mind.
We do not grow our own product in our backyards. You can do that by yourselves. Come to us if you're seeking some seriously high quality flower or other THC products, that will really **** your mind.
ALL OUR FLOWERS ARE CERTIFIED BC BUDS. NO LOCAL ONTARIO GROWERS, NO HOME GROWN BACKYARD BUSH. NO OUTDOOR. EVEN OUR LOWER GRADES ARE IMPORTS
MIN ORDERS: $70,  FREE LOCAL DELIVERY
DO NOT PLACE ORDERS BY E-MAIL
To Order, text or call
1) Complete order
2) Full name with Picture of ID
Please ensure date of birth is visible.
3) Delivery Address.
DISCLAIMER : while we focus on providing you the best buds, please keep in mind we are not selling it, rather we provide a safe way share our great flowers and ask for donations which are found on the menu.
Please treat drivers and dispatch as you'd want to be treated. Some of you will be refused service for improper behaviour which includes constant harassment, tricks to score free products, theft, and just downright disrespectful and rude behaviour will not be tolerated, while it's rare, we have refused and will refuse service if you make our lives miserable. lol. We are honestly trying our best to meet timelines and things may come up but there are always solutions to everything and you can rest assure that the owners operate from the heart and will take care of any problems but please be respectful as well. Cheers!!!