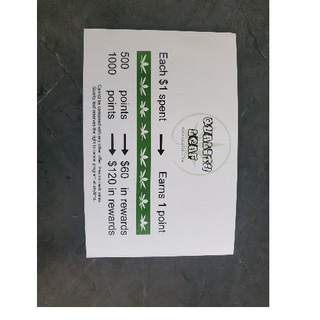 LOYALTY MEMBER NEWPOINTS SYSTEM LEAVE REVIEW https://g.page/r/CcZ9LUIXa8PcEAg/review
Description
Hello welcome to are Quality leaf loyalty member card sign up to recive a loyalty card and to start collecting points today all i need from you is to leave a reivew on are website on google i am leaving a link in the descritption and title that will bring you to are review page. Once you have left your review please take a picture or screenshot and send to either drivers or I, when you have collected enough points to cash in you willhave to place a order with cash at same time you cash in your points with your product of choice.
https://g.page/r/CcZ9LUIXa8PcEAg/review
Reviews
Awesome service. Quick and awesome quality products. Highly recommend
Jackiemeucci, 4 months ago
This is the best site for high quality reasonably priced bud 😁 have been dealing with them for a long time now and they neve...
Read more
John lafortune, 5 months ago
Friendly reliable great service always Top shelf weed very affordable as well
Fast, reliable and friendly service along with great prices on quality bud. Highly recommended!
Still Rockin, 8 months ago
Good weeds great prices. 5 star!!