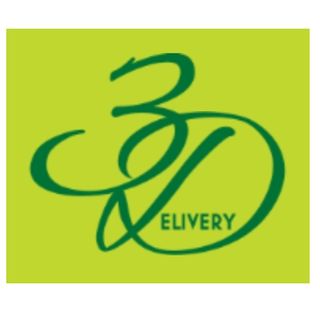 Doobie Doob Dank
Delivery
Orders can be placed by:
Location / Hours
* Hours of operation may vary by your location.
About Us
DOOBIE DOOB DANK Servicing Belleville & Surroundings
---
---
Same Day Delivery with Quick Processing and Fast Delivery Times.¹
(Avg. Processing + Delivery time is roughly 1 Hour)²
---
---
Gifts & Bonuses:
Free Delivery for first time orders.
Free Delivery for orders over 100.
Free Gift of 1x 400mg Edibles for orders over 100.³
Free Gift of 1x 500mg Edibles for orders over 150.³
Free Gift of 1x 600mg Edibles for orders over 175.³
Refer a Friend and get Free Delivery + Gram Gift + 400mg Edibles Gift + 5$ OFF on your next order for each new person you refer that has completed at least one order.
Leave an honest review for the service & product and receive a Free Gram Gift /or/ 600mg Edibles on us in your next order!
---
---
!! MUST BE 19+ TO PLACE AN ORDER !!
Anyone found to be underaged will have their number blocked and barred from service!
!! MUST BE 19+ TO PLACE AN ORDER !!
---
---
HOW TO ORDER -
Same Day Delivery: If it's your first time text a selfie of yourself and photo of your ID (Drivers License or Passport) up close so we can proceed with the screening process. Images should be clear and legible. Include your order in the text.
Scheduled Orders: Email your order to DoobieDoobDank@gmail.com.
Enter "3DOP" as the subject. Include in the message your order, location, and time for delivery.
A confirmation for your order will be sent to you shortly after processing. 
Tip: To provide ID with only one photo please take a selfie with your ID in hand, stretched out towards your device so that the lower portion is your ID and the upper portion shows your face.⁴
---
---
ZER0 tolerance for inappropriate and/or rude behavior.
Please respect the sales rep, dispatcher and couriers.
ALL TIPS (100%) go to the courier/driver. Tips appreciated but not a must!
---
---
¹ - Processing of orders may take up to one hour. Delivery times may vary due to road, traffic and/or unexpected events. Confirmation of orders mark the start of delivery.
² - Average Processing and Delivery time is an estimate based on previous orders. Actual times may vary.
³ - Tiered gifts; only eligible for one gift depending on the tier obtained.
⁴ -  Orders will not be processed if screening process has not yet been completed.