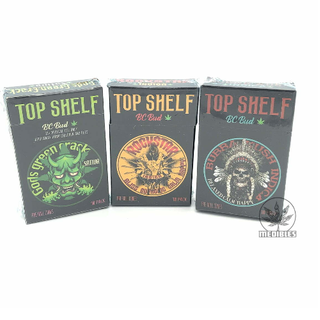 Pre-Rolled Cones TOP SHELF ⭐$30⭐ x10 Per Pack
NO REVIEWS
Infused Pre-Rolled Joints
Strength
Other / Not Specified
Lab Testing
Other / Not Specified
Description
TOP SHELF introduces the premium pre-rolled cones made with BC Bud! Each pre roll is stuffed with .5 of premium flower. Select different strains based on your mood! The efficacy and cerebral highs cannot be beat with TOP SHELF's Pre rolled cones!

Available in:
Gods Green Crack (Sativa)
Amnesia (Sativa)
Bubba Kush (Indica)
Comatose (Indica)
Death Bubba (Indica)
Rockstar (Indica)
10 pack
.5g per cone
Reviews
We currently have no reviews.