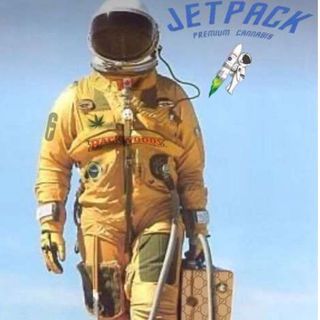 JET PACK
Delivery
Orders can be placed by:
Location / Hours
Sat:
7:00 AM - 3:00 AM - Open Now
* Hours of operation may vary by your location.
About Us
Welcome to JET PACK.We pride ourselves in providing everyone with the best premium cannabis.
HOW TO ORDER
Please TEXT or CALL UR NUMBER:
1. Your FULL NAME
2. Your CONTACT NUMBER
3. FULL ADDRESS with CITY (ID for first time customer: SELFIE WITH ID).
4. Your ORDER. 
We will reply by with your order confirmation and time of delivery.
We will let you know 5 mins before the driver arrived.
Please enjoy responsibly and leave us a review!
***You can pre-book with specific delivery time for your convenience!
CASH PREFFED
Delivery is $5 to$10