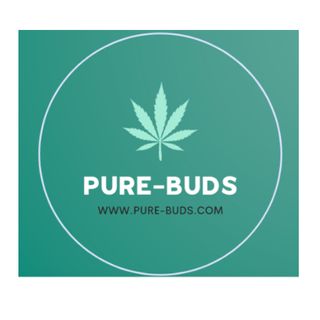 PURE BUDS - BRAMPTON
Delivery
Orders can be placed by:
Location / Hours
* Hours of operation may vary by your location.
About Us
WE CLOSE CANADA's DAY JUL 01 2021
***FREE 1/4 OZ ON YOUR 6TH ORDER (Purchase Necessary)***         
***CHECK OUT TODAY'S DEALS!!! WE HAVE DEALS EVERY DAY!!***
****WE NOW DO MIX & MATCH OF THE SAME PRICE STRAINS!!!***** 
                 NO FURTHER DISCOUNT ON SPECIAL PRICE STRAINS
Welcome to Pure Buds!
We are here to help the local population of Caledon, Orangeville to find medical/recreational cannabis in a friendly and professional environment. For safety reasons, we only deliver to residential areas. 
The order is minimum $50. Free delivery to Orangeville , Caledon. Extra $10 for certain areas.
We always give an extra sample of a flower with an order of 1oz.
Deals/Specials/Sales/Discounts cannot be combined!
TO ORDER 
Please TEXT to 437-221-6466
1. Your FULL NAME 
2. Your CONTACT NUMBER
3. ADDRESS with CITY (ID upon delivery or through text for first time customer).
4. Your ORDER. 
We will reply by TEXT with your order confirmation and time of delivery.
We will let you know 5-10mins before the driver arrived.
Please enjoy responsibly and leave us a review!
***Business Closes at 9PM, Final orders need to be placed by 8PM***
MINIMUM $50 PER ORDER. CASH ONLY.
FREE DELIVERY WITHIN CITY OF CALEDON AND ORANGEVILLE, BUT FREE DELIVERY FOR ANY ORDER OVER $200+ in any of surrounding cities.(TEXT TO GET MORE DETAILS)
DO NOT EMAIL.
***DEALS OR OFFERS CANNOT BE COMBINED WITH OTHER DEALS, OFFERS, OR SPECIAL. 
***Wait time will be around 30 minutes to 1 hour depending on traffic, weather or any unforseen incident. If wait time is longer than 2 hours, please do not hesitate to contact us. Thank you for your patient and understanding!
***YOUR OPINIONS ARE IMPORTANT TO US. PLEASE LET US KNOW HOW WE DID AND WHAT WE NEED TO WORK ON IN ORDER TO SERVE YOU BETTER. LEAVE US COMMENTS AND SUGGESTIONS TO LET US KNOW HOW YOU FEEL. THANK YOU FOR YOU BUSINESS AND ENJOY!