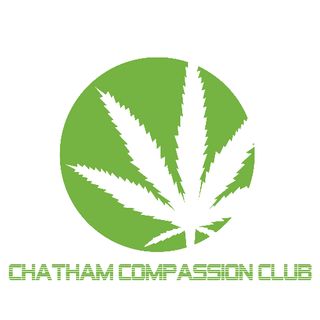 Chatham Compassion Club
Delivery
Orders can be placed by:
Location / Hours
McNaughton Ave W & Sandys St
Chatham-Kent, ON
* Hours of operation may vary by your location.
About Us
Welcome to Chatham Compassion Club!!
Chatham Compassion Club is a high end marijuana delivery service who's main goal is customer satisfaction. We provide only the best quality of products, and with our well trained very nice group of staff you'll be leaving happy and wanting more!
We also have our very own app that makes ordering as easy as its every been! If you want fast and discreet quality cannabis delivery right at the tip of you fingers come check us out at: https://chathamcompassion.dropdelivery.app/ 
We know it can be hard sometimes to see what product your getting before you buy it. That's why at Chatham Compassion Club all out pictures are taken in house so you can see exactly what your getting. We post weekly deals for our customers with lots of free products and many ways to save a little bit of cash!
Another thing we focus on is delivery time. We keep all our deliveries within the hour but most of the time you will receive your order within 30 minutes. We know you don't want to wait so were not going to make you.
We offer a variety of products making it nice and easy to find exactly what you need, whether it be for pain, stress, anxiety or you simply just want to relax we have it!
Shopping with Chatham Compassion Club is a nice and easy, friendly experience so we hope to hear from you soon!!
LOYALTY PROGRAM!! GET YOUR LOYALTY CARD TODAY!!
With our loyalty program you get rewarded for smoking!! Have 10 orders delivered and on the 11th order you can claim your free 1/8th bag of any og our strains posted or 30$ off the total price of your order. 
Leave and honest reveiw of your expirience with us and get 10$ off your next order!!
Delivery Instructions
Please text (226)-627-7542 with the following information: 
Name:
Adress:
Your Order:
Delivery Instructions:
Example: "Nick, Pink Gelato 1/2 oz, 123 Happy Street, Highlands, don't knock"
We will let you know we received your order and if there is any issues