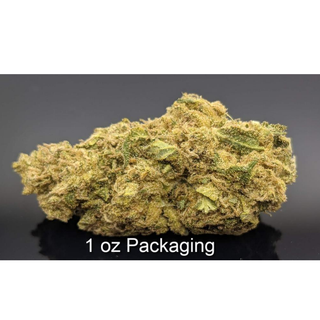 1. *SKITTLZ (REG PRICE 85 + 1 OZ FREE) OR (1 OZ 40% OFF = 50 OZ)
Bulk Weed – Oz's and Half Oz's
Strength
Other / Not Specified
Lab Testing
Other / Not Specified
Description
Sativa Dominant Hybrid – 60% Sativa / 40% Indica
Skittlz apparently gets its name from its decidedly fruity aroma and flavor; there are also notes of Skunk and diesel fuel in the taste and smell of this strain. Skittlz produces a calming, potent euphoric sensation with mental relief and a strong case of the munchies. That alone makes this a good choice for patients suffering from wasting or eating disorders, though it's also an effective treatment for migraines and other headaches, inflammation, nausea, and chronic physical pain. There are few widespread reports of negative effects caused by smoking this strain, but as usual, dry mouth and watery eyes are probably the most common. Skittlz is very hard to find, though dispensaries on the West Coast may have it. It's decidedly uncommon elsewhere, including on the American black market.
**PRICE LISTED IS THE FINAL PRICE***
Reviews
Burns clean, excellent buzz. I could work, or chill on the couch. Will be buying more. Very smooth.
Very Fruity, Nice mellow relaxing high! Tastes good, for a Sativa based strain not bad!