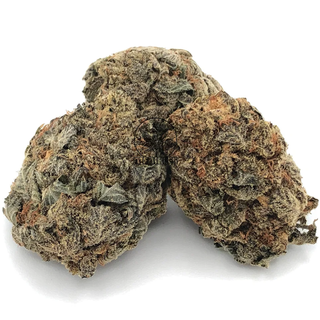 Indica BLACK NUKEN
Lab Testing
Other / Not Specified
Description
Black Nuken:
An indica marijuana strain, heavy seasoned indica lover opt for black nuken to aid them with insomnia, restlessness, and appetite inducement. brey crossing Shishkaberry and God Bod. This strain delivers balancing effects alongside a sweet, earthy aroma of fresh herbs and grass. This strain leaves you feeling really stoned- but functional enough to still enjoy hobbies and be socially inclined.

Dominant Terpene: Carene
Flavors: Sweet, Earthy, Nutty, Dank
May Relieve: Migraines, pms, adhd and restlessness
70/30 Indica Hybrid
THC: 24-28%
Binghamton, NY
Showing results closest to your selected region
Where to Buy This Product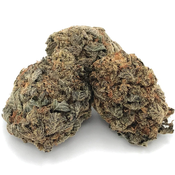 Where to buy
Indica BLACK NUKEN
Reviews
This is one of my favorite strains! Love this. Also i would like to said that this dispensary is one of the best. With excell...
Read more
More by Mohawk Medibles ⭐KINGSTON DELIVERY⭐
Binghamton, NY
Showing results closest to your selected region