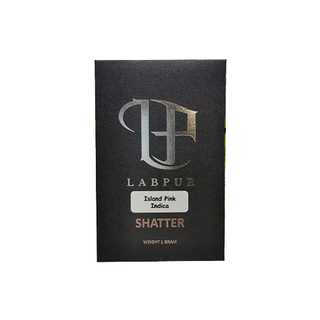 Island Pink Shatter "ON SALE SAVE $10 NOW 35/G"
Description
Island Pink Shatter contains 1 gram of shatter
WARNING: Contains Cannabis. Keep away from children and pets
Directions: First, break off a tiny (seriously tiny, like crumb-sized) piece of shatter and place it on your dabber. Use your torch to heat up the nail. Allow it to cool a little and slide the dome over the nail. Use the dabber to place your shatter dose onto the nail inside the dome and inhale.
Storage: For best results and long term holding, keep in dry cool place.
Reviews
We currently have no reviews.