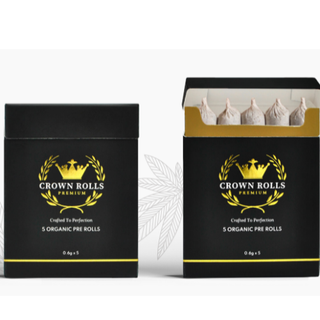 Crown Rolls Pre Roll 5 Pack - 0.6g x 5 AAAA
Lab Testing
Other / Not Specified
Description
Now introducing Crown Rolls Pre-Roll pack. Perfect for those who are looking for good bud that will last! Handcrafted pre-rolls that have our premium AAAA flower from B.C. Not only does it smoke smoothly, but the pack will turn heads. message to place an order!
Pre-Roll is Indica, Sativa or Hybrid Packs
If you're looking for a cheaper alternative and a smaller roll, we have you covered!
Now introducing our 1 1⁄4 th standard joins, Each Joint contains 0.6g of product.
Reviews
We currently have no reviews.