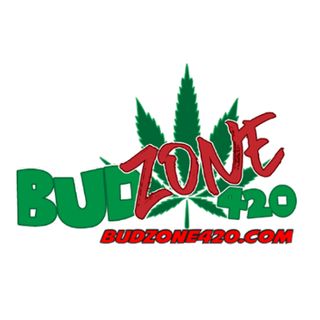 BudZone420
Delivery
Orders can be placed by:
Location / Hours
Sat:
10:00 AM - 8:00 PM - Open Now
* Hours of operation may vary by your location.
About Us
Welcome to budzone420, the Finest mobile dispensary delivered to the comfort of your home. We accpet Cash , debit, Major Credit Card, and EMT. budzone420@gmail.com WE only carry quads and trips that are tested for potentcy .Call Us for fastest delivery. Please send photo ID for new customer to verify your not underage to 6479095631 or email photo to budzone420@gmail.com
**FREE DELIVERY**
With a minimum purchase of $25, pleace contact for more information.
Wake and Bake Special
All orders/pre-orders placed between the hours of 10am to 3pm, will receive 10% off your order
you can still place your order in advance to get the discount; put your order in by 3pm to schedule a later delivery time.
Leave a Review and Receive a Free Kingsize Pre-Roll
For Every Review Left On A Product Or Business, Receive A Free Kingsize Pre-Roll On Your Next Order!!!
**Note: Leave a review of the business or a product but of this ad; Thank you
Free Gifts with Orders Over $100 or More
Order over $100, get a free king size Pre-Roll
Order over $200, get a free king size Pre-Roll + 1 gram of hash
Order over $300, get a free king size Pre-Roll + 1 gram of hash + 500 mg Gummies
Refer a Friend Program
Refer a friend and receive a free item(s) on your next order!! (Valid only one time; per referral)
you will reiceve one of the following item(s) on your referral's first order:
half quarter; you get a pre roll
quarter; you get 2 pre rolls
half ounce; you get half quarter of your choice
ounce; half quarter and 500mg gummies
Mix & Match Ounce
Build your own customized ounce!!!   Each strain comes in either half quaters, quarters and/or half ounces of your choice totalling up to one ounce. The Mix & Match Ounce pack is ideal for those looking to try new strains and who enjoys variety.
New Client Special Offer!
All New clients get a complimentary King Size Pre-Roll, 1 gram of hash, and 15% off their first order with us as a thank you for supporting and joining the BudZone420 family!! **NOTE** Not Stackable with Wake and Bake
Loyalty Rewards Program
On Your First Order You Will Receive One Card With One Stamp Per Order.
5 Stamps  You Will Receive A Free King Size Pre Roll and 1 gram of Hash
10 Stamps You Will Receive A Free Half Quarter Of Flower Of Your Choice
Collect Stamps By Placing An Order And Showing Your Card To The Driver.