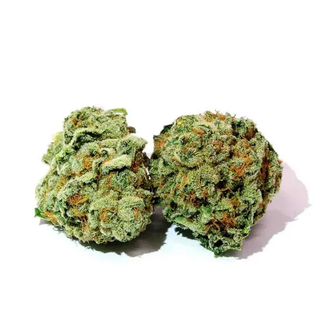 BC Kush (AAA) [***]
Strength
Other / Not Specified
Lab Testing
Other / Not Specified
Description
Indica 100%
THC: 27%
BC Kush is a 100 percent pure indica strain bred by crossing the incredibly popular BC Grapefruit X Kush strains at the iconic BC Bud Depot farm. This dank bud has won the Cannabis Cup twice for Best Indica and is known for its rich indica ancestry, which stems from exceptionally potent Afghani indica strains. BC Kush is one of the most powerful cannabis plants currently available, with an average THC content of 15-20%. Pink BC Kush, Purple BC Kush, and BC Kush OG are the three different breeds of BC Kush. The high is described by patients as having an extraordinarily intense onset of euphoria, couch-locking, and a head rush. Users report feeling ecstatic and experiencing bursts of creativity and social inspiration, as well as a completely relaxed body. Due to its cathartic and soothing qualities, this bud is good for treating pain and inflammation, as well as autoimmune illnesses. The BC Kush nugs are olive green, rock-hard, and coated with sparkling crystals and resin. These popcorn-shaped nugs have a powerful, pungent skunk aroma and a creamy, earthy flavour.
Effects: Creative, Euphoria, Happy, Sociable.
May Relieve: Chronic Pain, Inflammation, Muscle Spasms, Stress, Tremors.
Flavors: Citrus, Creamy, Grapefruit, Sweet.
Aromas: Citrus, Grapefruit, Kush, Sweet.
Reviews
We currently have no reviews.