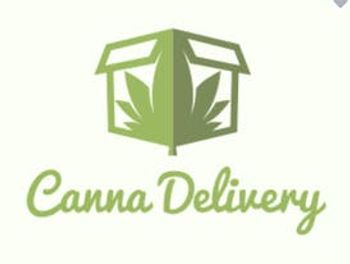 Canna Delivery
Delivery
Orders can be placed by:
Location / Hours
* Hours of operation may vary by your location.
About Us
HIRING FULL TIME DRIVERS PLEASE TEXT (437) 240 2968  IF INTERESTED
✅WE ARE A TEXT ONLY SERVICE!! WE RESPOND FAST!
❌WE DO NOT ANSWER PHONE CALLS!!
CANNA DELIVERY is Alliston's premier marijuana delivery service. We provide same day delivery across the area! Please TEXT us for any inquiries. Minimum purchase order of $70 $10 delivery fee. 
About Us
 To place an order with us, please follow the steps below:
1:Text  us at (647) 957-2804 your order
2: Attach a photo of your governemnt issued ID. (Person on identification must be present during delivery)
3: Attach a selfie photo of you holding your ID.
4: Provide your address for delivery.  
5: Provide your order details. Please wait for an agent to verify and we will have your order dispatched immediatly.  
Amenities
Minimum Age
First-Time Customers
To Place an order... in one text message to (647) 957-2804 provide your full name, address (please provide city), and your complete order!   First time customers must send us a photo of themselves holding a piece of government issued ID.
Mapbox
© Mapbox | © OpenStreetMap | Improve this map
Orangeville, ON CA L9W 3T7
6479572804
OPEN NOW
9:00 AM - 9:00 PM
Monday
9:00 AM - 9:00 PM
Tuesday
9:00 AM - 9:00 PM
Wednesday