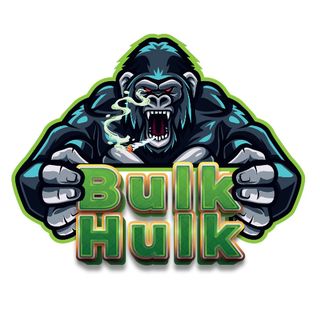 Bulk Hulk
Delivery
Orders can be placed by:
Location / Hours
Sat:
10:00 AM - 10:00 PM - Open Now
* Hours of operation may vary by your location.
About Us
Are you an old fashioned stoner who just wants good products at a good price and without all the fancy gimmicks and boutique/highend mumbojumbo? At Bulk Hulk we get it. A cannabis company for the people by the people bringing you fresh new strains and your favourite products right to your front door all at an unbeatable and affordable price! 
______
-Same day delivery within an hour-ish!
-Mix & match strains as you'd like!
-$10 delivery on orders under $100, free if over! 
-We delivery in Ottawa & Gatineau
-To order please send us a selfie with your ID, the delivery address you want your order sent to!
-Please text 613-668-3565 to order!