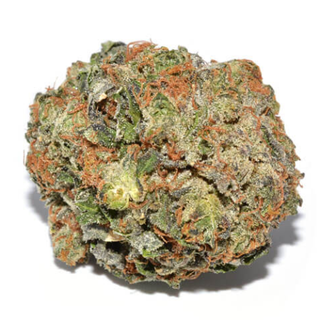 *Oz's Special - TUNA KUSK
Lab Testing
Cannabinoid Testing
Description
Tuna Kush is an uncommon Indica-dominant hybrid strain. Tuna Kush's stink can be overbearing, despite its pleasantly calming Indica high. Tuna Kush has a strong, fishy aroma that reminds me of decaying tuna. This smell doesn't translate well to taste; it has a sour skunky flavour that's extremely intense, along with a cushy fish flavour that can make you gag. If you can get beyond the nasty odour, you'll be rewarded with one of the most potent Indica highs available. The high starts with a heady rush of exhilaration and a jolt of energy that brightens your mood and sends your thoughts off on a journey of dreamy introspection. With a warming body high that washes over you from top to bottom, this calm and peaceful state will become slightly stoney. These two effects work well together, leaving you feeling slightly drowsy and tired. Tuna Kush can be relied on to relieve the symptoms of chronic pain, insomnia, anxiety, and stress.
Reviews
100% the best I've ever got for the amount of money i spent. EVER!!
DurtDiggler, 3 months ago
Excellent flavor and terpenes are spot on for a tuna strain. Tight buds make for easy rolling and the buzz is exactly what I ...
Read more