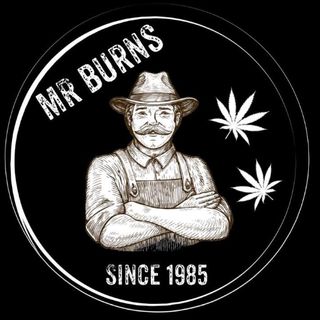 Mr Burns Premium Cannabis
Delivery
Orders can be placed by:
Location / Hours
Tue:
12:00 PM - 12:00 AM - Open Now
* Hours of operation may vary by your location.
About Us
Welcome to MR.BURNS. We were founded on the conviction that both recreational and medical cannabis users deserve something better than the service and quality commonly found in this industry.
We believe in quality over quantity and continuous improvement. We offer responsibly grown and locally sourced cannabis at a great value.
We offer free and fast cannabis delivery in Ottawa and the surrounding areas. We specialize in searching out the best medical marijuana products available in Canada. We stock responsibly grown and locally sourced flowers, concentrates, edibles, and everything in between.