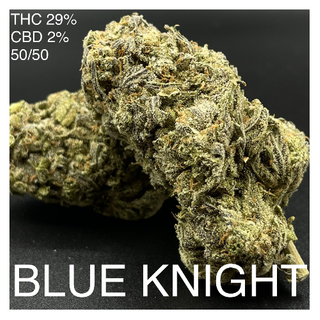 BLUE KNIGHT AAAAA 29% THC
Lab Testing
Other / Not Specified
Description
Its aroma is lovely with a strong hint of blueberries and vanilla. You can also smell some earthy undertones in its aroma. The flavour is quite nice as well. You can feel a lovely blend of different sweet, spicy and earthy flavours, including the prominent taste of wood and blueberries. The earthy flavours become stronger with time. Blue Knight has a smooth and heavy smoke that instantly makes you feel sedated. It has a powerful impact on your system and begins relaxing your stressed body, which is why it excellent for treating stress and anxiety. It has a good and calming effect on your body pains as well, including arthritis aches. Other ailments that can effectively be treated using Blue Knight include insomnia, depression and loss of appetite. It has little to no side-effects.
Reviews
Great strain for evening time!!!!
Yo this one is crazyyyy!! Great for a sesh with friends. Will make your gath super dope!!