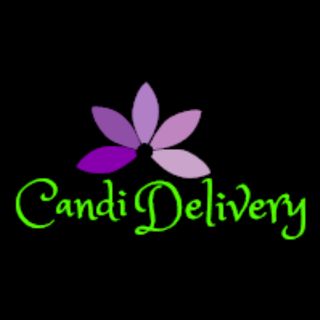 Candi Delivery
Delivery
Orders can be placed by:
Location / Hours
Toronto (West), ON
M3M1H5
* Hours of operation may vary by your location.
About Us
Welcome to Candi Delivery. 
We are a same day free delivery service, serving the North York, Etobicoke and Vaughan region.
We deliver quality cannabis and cannabis related products in a timely manner!
Our drivers guarantee 100% discreet delivery. SMELL-PROOF PACKAGING & DISCREET BAGS!
HOW TO ORDER:
-SIMPLY TEXT US WITH YOUR ORDER AND DELIVERY ADDRESS
-TEXT OR EMAIL US YOUR ID ALONG WITH A SELFIE OF YOU HOLDING YOUR ID
-ONCE INFO IS RECEIVED WE WILL DISPATCH A DRIVER AND NOTIFY YOU THE ETA
-CASH ON DELIVERY ONLY
IT'S THAT EASY & WE ARE EXTREMELY QUICK TO RESPOND TO YOUR TEXTS!!
$40 MINIMUM DELIVERY. NO DELIVERY FEE! MIX AND MATCH 2 DIFFERENT HALF QUARTERS FOR 65$ OR TWO DIFFERENT HALF OZ AT THEIR AVERAGE PRICE!!
RATING SYSTEM, BAD TO GOOD (A), (AA), (AAA), (AAAA)