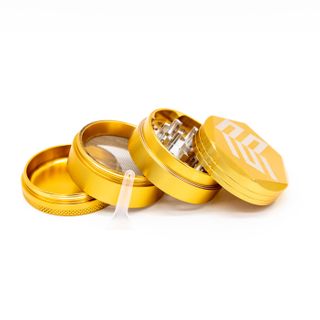 Spiritleaf 50mm Aluminum Grinder 4 Piece - Gold
Description
Say goodbye to sticky fingers and inconsistently busted buds, and hello to our premium, yet affordable, herb grinder! Our grinder has been thoughtfully engineered with multiple features that guarantee a premium smoking experience, regardless of the medium in which you choose to consume your cannabis. The magnetized lid ensures your bud stays put during and between uses, and its nylon friction ring allows for seamless twisting. The diamond shaped teeth guarantee a uniform consistency, making it perfect for anything from joints to vapes and bongs. Our grinder's removable pollen screen gives its user the option to either separate and save the THC rich crystals from your buds, made easier with the addition of our pollen scraper, or to keep them intact for a more traditional experience.
Toronto (West), ON
Showing results in nearest to selected region
Where to Buy This Product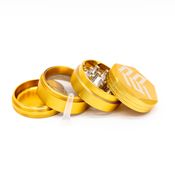 Where to buy
Spiritleaf 50mm Aluminum Grinder 4 Piece - Gold
Reviews
We currently have no reviews.