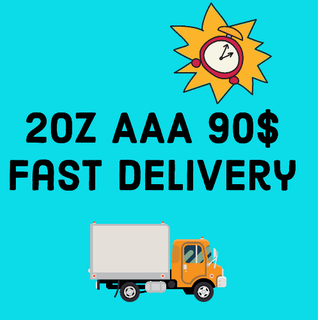 2oz AAA 90$
Strength
Other / Not Specified
Lab Testing
Other / Not Specified
Description
2 oz AAA and free gummies .
Indica AAA great taste and amazing buzz for the price
A Granny promo ☺️☺️
Reviews
This is THE place to order from! I S*!T you not—the deals+the quality are exactly what a budget smoker, like myself, is looki...
Read more
Really great deal Fantastic price for amazing product would highly recommend
slendernoodle, 3 months ago
The the good review are absolutely right!