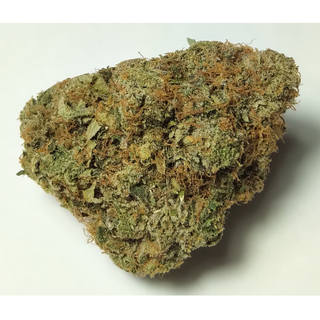 PINK ROCKSTAR. AAAA. 24% THC. 2.5% TERPENES. LAB VERIFIED.
Description
https://onbud.ca/product/pink-rockstar-indica-aaaa/
Pink Rockstar is an indica dominant hybrid strain (80% indica/20% sativa) created through crossing the potent Pink Kush X Rockstar Kush strains. Named for its gorgeous appearance and celebrity parentage, Pink Rockstar is the perfect bud for any indica lover who wants a high level of potency behind their medicine. This bud has beautifully dense and tight minty green nugs with bright pink undertones, lots of orange hairs and a coating of pink-tinted white crystal trichomes. As you pull apart each sticky and sparkly little nugget, aromas of fresh sweet woods and spicy flowers are released, all wrapped up with a spicy diesel overtone that turns pungent as the nugs are burned away. The Pink Rockstar high is just as beautiful, with effects that are said to be like a warm, soothing blanket for the mind.
THC: 24%
Terpenes: 2.5%
LAB TESTED
Reviews
We currently have no reviews.