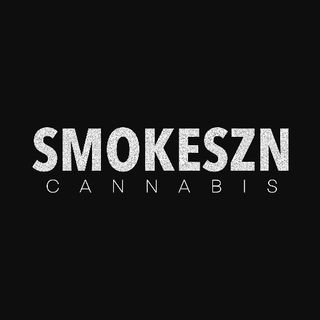 SMOKESZN Cannabis
Delivery
Orders can be placed by:
Location / Hours
Sat:
10:00 AM - 10:00 PM - Open Now
* Hours of operation may vary by your location.
About Us
SMOKESZN Cannabis, West Toronto's finest same day delivery, are committed to providing top shelf products and taking pride in our selection of flower, edibles, distillates and concentrates. 
SMOKESZN Cannabis strives to provide customers with professionalism, excellent customer service and absolute confidentiality. So feel free to let us know if you have any feedback to help us improve our customer's positive experience! 
Follow us on Instagram at @smokeszn_ca for more!
---
How to Order (Same-Day Delivery)
Text/Email us with:
Your full name
Your phone number
Your order
Your full address for delivery
And a selfie holding your goverment issued photo ID (19+) **One-time for new customers
---
Once we confirm your legal age (19+) and order, you'll get a text/email with ETA.
When the driver arrives you'll receive another text confirming "Here."
Our driver will be delivering through the window without leaving their car to limit social contact as much as possible. 
---
TEXT • PHONE CALLS • EMAIL ORDERING ONLY 
---
$60 ORDER MINIMUM
---
FREE DELIVERY!!!
---
CA$H ON DELIVERY ONLY
Please have exact change as our drivers do not hold excess cash!
---
ALL ORDERS DELIVERED IN 1-2 HRS