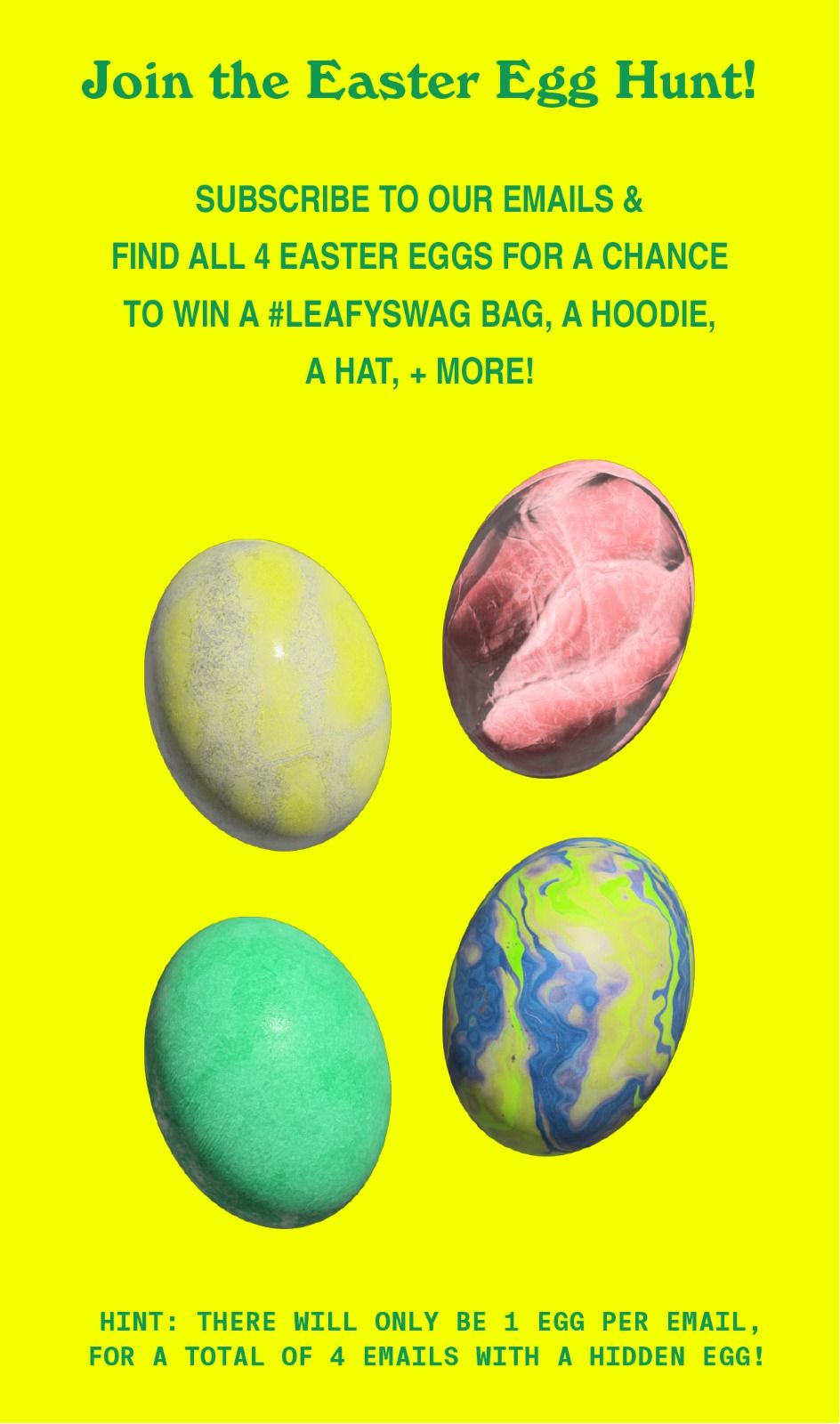 Join our Easter Egg Hunt!
For a chance to win a #Leafyswag bag, a hoodie, a hat, and more, sign up to the Leafythings newsletter to receive emails on deals, contests, updates and more!

We have hidden only 4 eggs in 4 different emails, all going out in April!

Once you've found all 4 eggs, send screenshots of them to contests@leafythings.com to enter!