As some of you may already know and or have experienced, it is always a party with Leafythings. This time, we had the pleasure of attending one of the largest events to happen in downtown Toronto since the pre-pandemic days. Grammy award-winning group Rüfüs Du Sol was performing live at Woodbine Beach for their Surrender Tour with over 16K attendees. That was a wild number of people!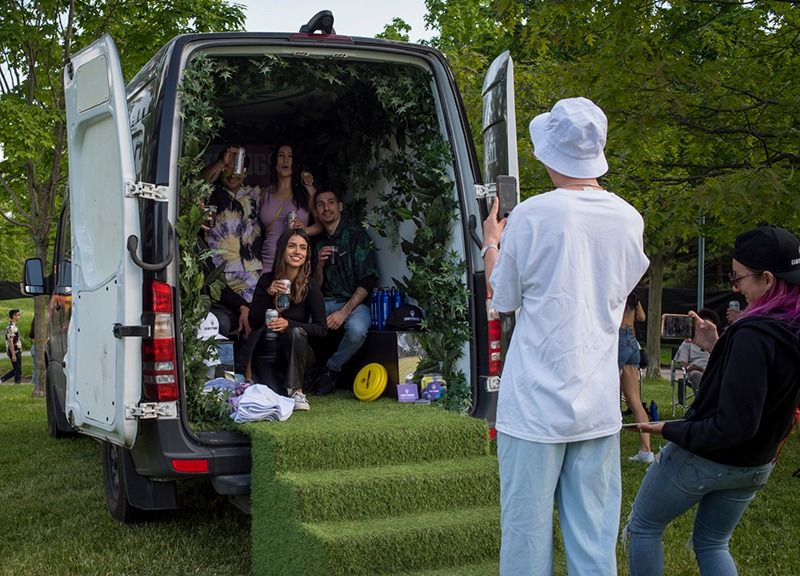 Our Chief Access Officer, the one and only Elias Theodorou, joined the #LeafythingsTeam. The entire team was incredibly excited to be able to attend such a huge event and get the chance to connect with so many attendees that had come in from all parts of Canada.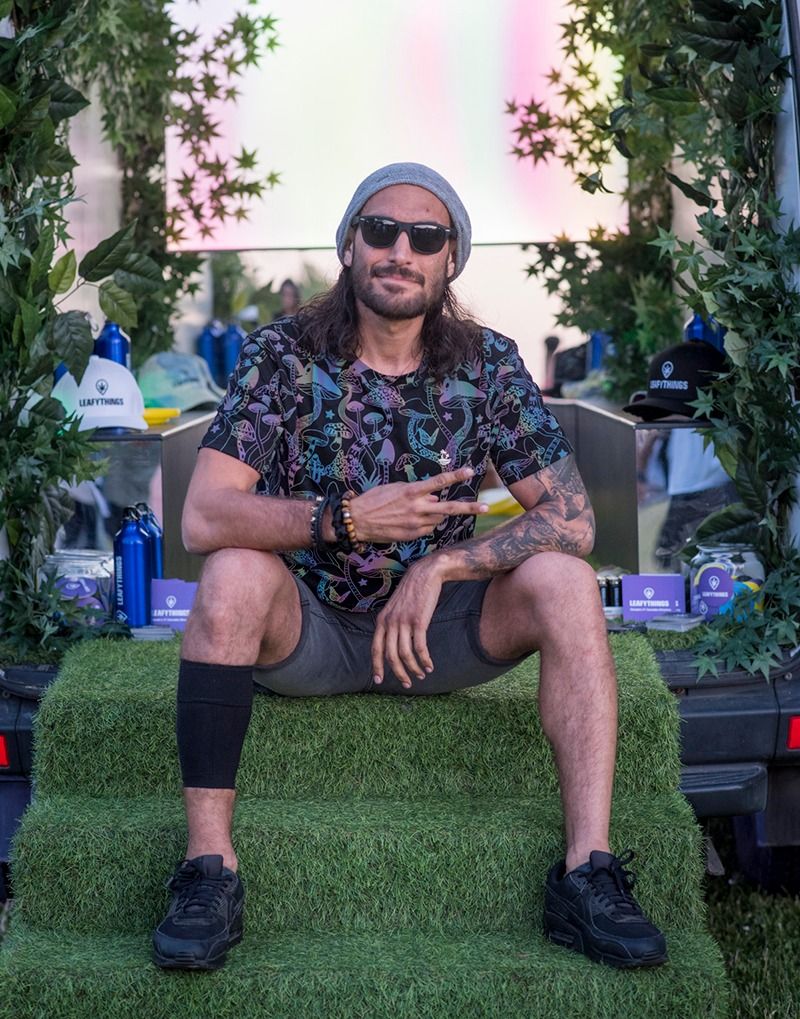 We had gotten to the venue early to set up the #LeafyVan with our exclusive 2022 #LeafySwag! Which included bucket hats, tie-dye caps, frisbees, backpacks and some branded lighters. After we had the #LeafyVan all decked out and ready to go, some of us enjoyed some House of Chronic lollipops before the venue opened up to allow attendees to come in. Elias Theodorou loved these Lollipops, 100mg and delicious; those lollies are definitely party-worthy!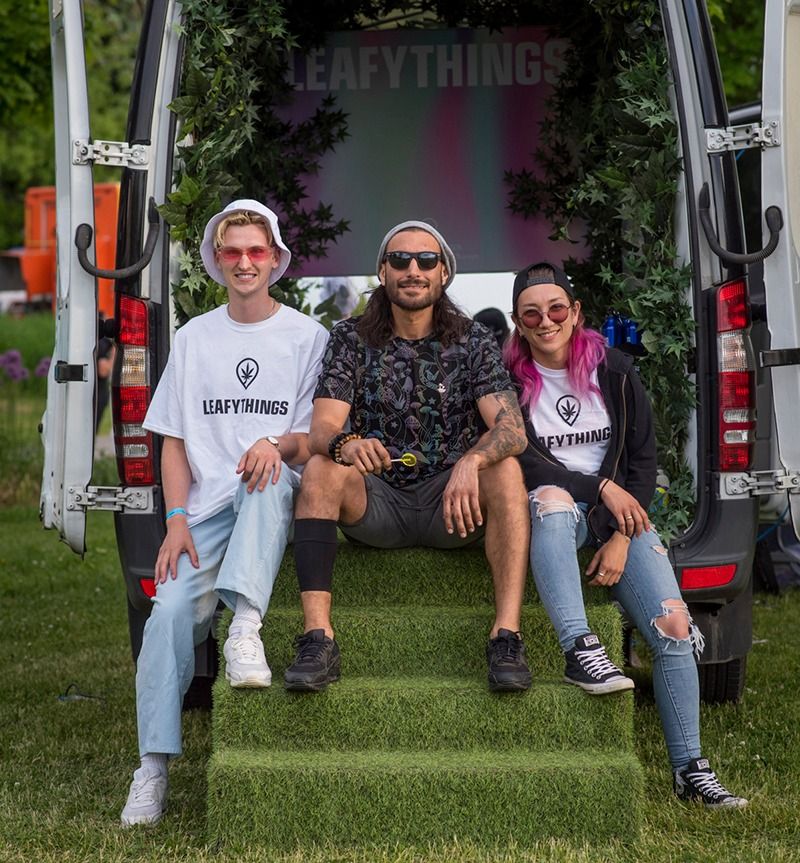 Around 6:30 pm, the venue started filling up. We had our #LeafyVan parked across the field from the stage. Thousands of people began dancing their way into the venue and onto the field. The outfits some people were wearing were so dope; butterfly wings, neon colours, and even a cowboy hat, to name a few. It was truly the vibe for Rüfüs Du Sol. Not too long after opening the gates, the #LeafyVan was getting crowds! Countless attendees did endless photo-ops in the van, and a ton of #LeafySwag was being put on and worn. Our swag was the finishing touch to some of the attendee's outfits.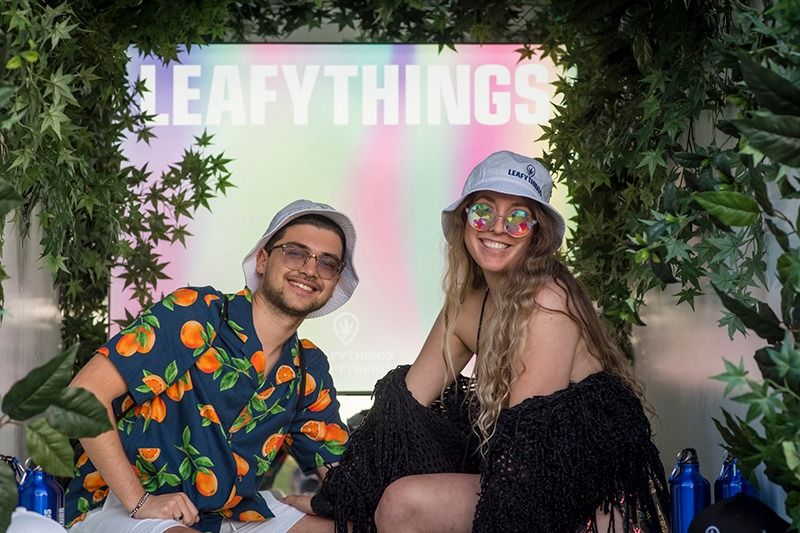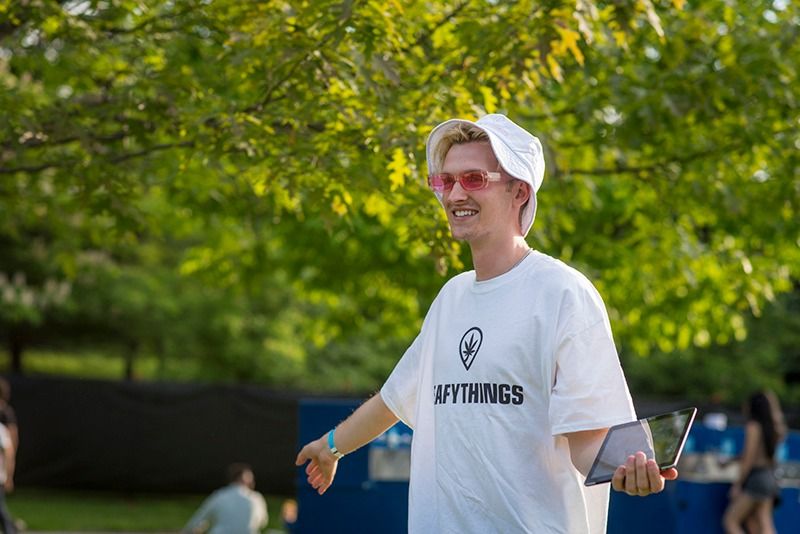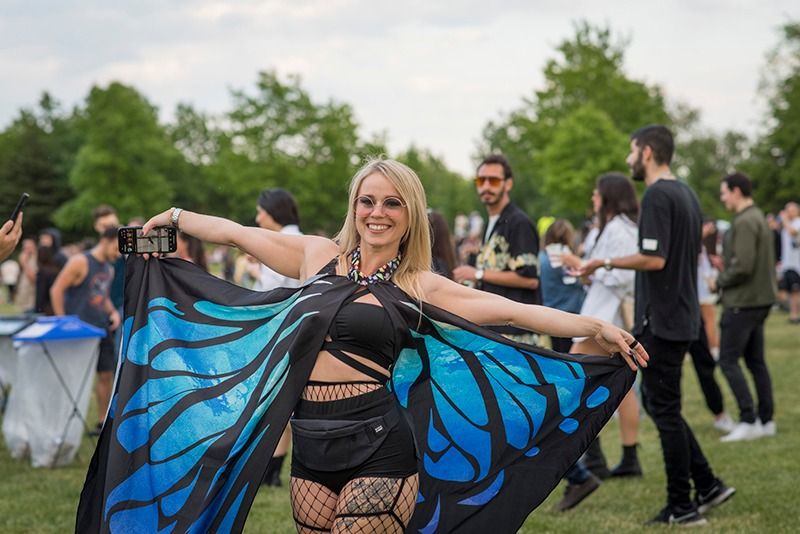 Elias Theodorou was with us the entire night, interacting with all the attendees at the concert; some had recognized him as being a famous MMA fighter. He hooked up these fans with some #LeafySwag.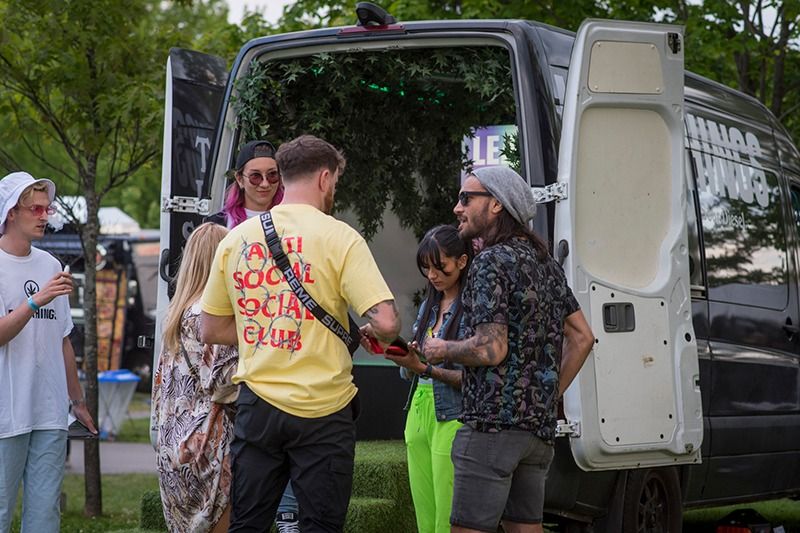 Leafythings frisbees were picked up and tossed around while our water bottles were famously filled at the water station by many attendees, which happened to be right next to the #LeafyVan. The crowd was electric and totally a vibe; some attendees even came over to roll a joint in the #LeafyVan and even went as far as hot-boxing it.
It was high-larious!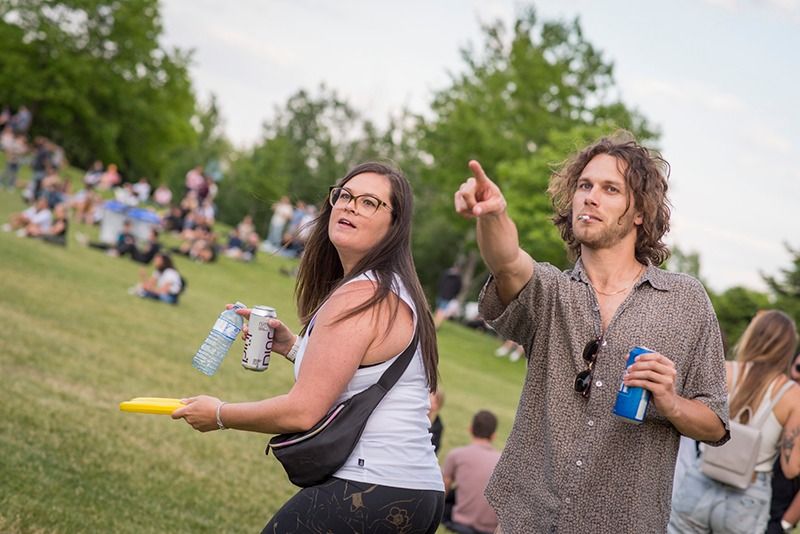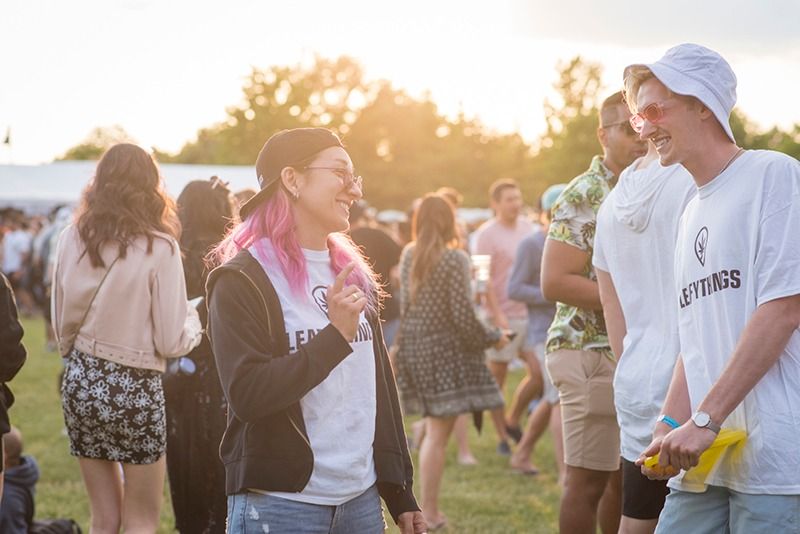 Around 9 pm, Rüfüs Du Sol took to the stage, and the show was incredible. Playing their hit songs like On My Knees, Innerbloom, You Were Right and more. ALL of the 16K attendees were having a blast. Our video showcases the energy radiating off of Rüfüs Du Sol's fans. We can't wait to see where our next event takes us.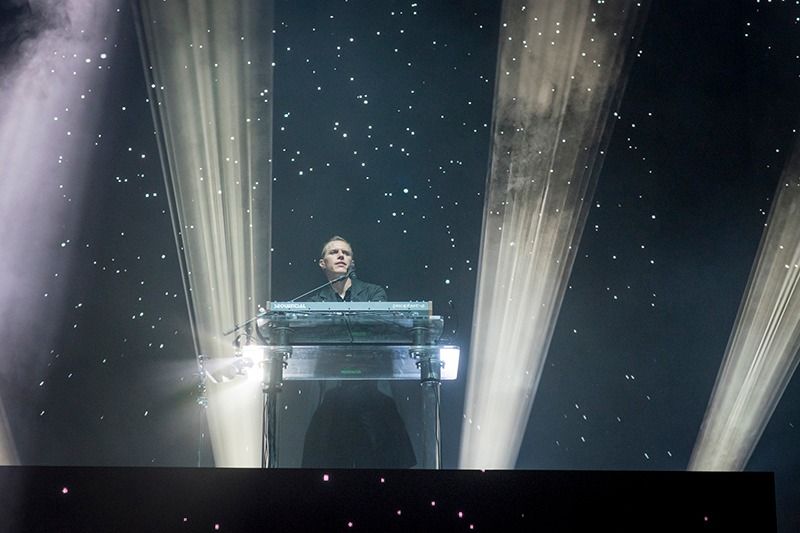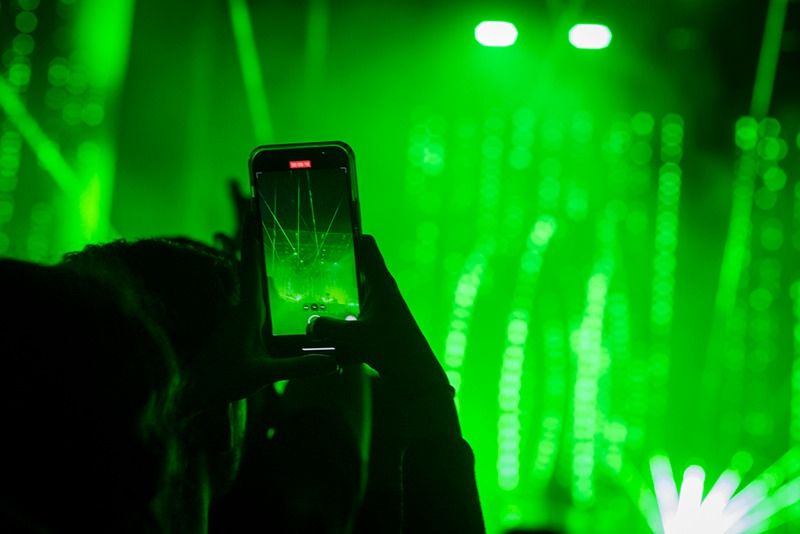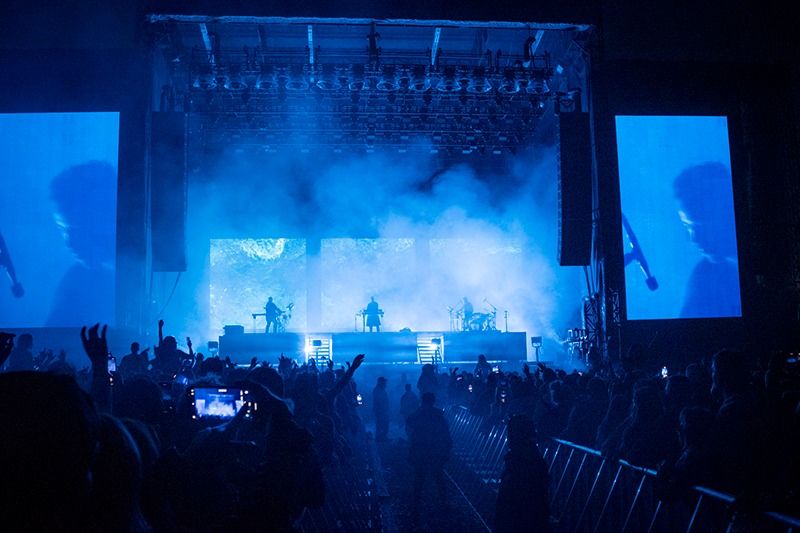 Watch the video below, and don't forget to join the LeafythingsLounge to find out where we'll be next!