The Total Guide To Cannabis Legalization In Virginia
If you live in the Commonwealth of Virginia, you might have some questions about cannabis legalization. Can I buy weed anywhere? Where am I allowed to smoke? How legal is cannabis consumption, and are there any additional details I should know?
As of July 1st, 2021, anyone age 21 and older can have up to 1 ounce of cannabis per person, and can legally grow up to 3 cannabis plants in their homes. While cannabis has been legal since 2021, anyone in Virginia hoping to have the convenience of a dispensary at their fingertips must still wait until at least 2024.
The process of cannabis legalization in Virginia has been a long road, and is part and parcel with the decriminalization of cannabis throughout the state. While some cannabis possessions are currently legal, there are still some things that Virginians need to know. Our guide fully fleshes out every gritty detail about cannabis legalization in Virginia.
Cannabis Legalization In Virginia: General Considerations
Cannabis has been legal in the Commonwealth of Virginia since July 2021, but what does this really mean? While adults 21 years and older can possess cannabis without worrying about breaking the law, there are some restrictions on cannabis use. It's legal to share up to 1 ounce of cannabis between legal adults, but possessing between 4 ounces and 1 pound of cannabis is considered a Class 3 misdemeanor by the State.
Cannabis use is prohibited while driving an automobile, or while being a passenger. Possession of cannabis on any school grounds is also illegal. You also cannot consume cannabis in any public place.
"Adult use" cannabis is the use of cannabis for recreational purposes by a legal adult. Per Virginia laws, any adult may partake in cannabis in the privacy of their own home or any non-public social gathering (where permitted). Recreational public consumption is still illegal according to Virginia law.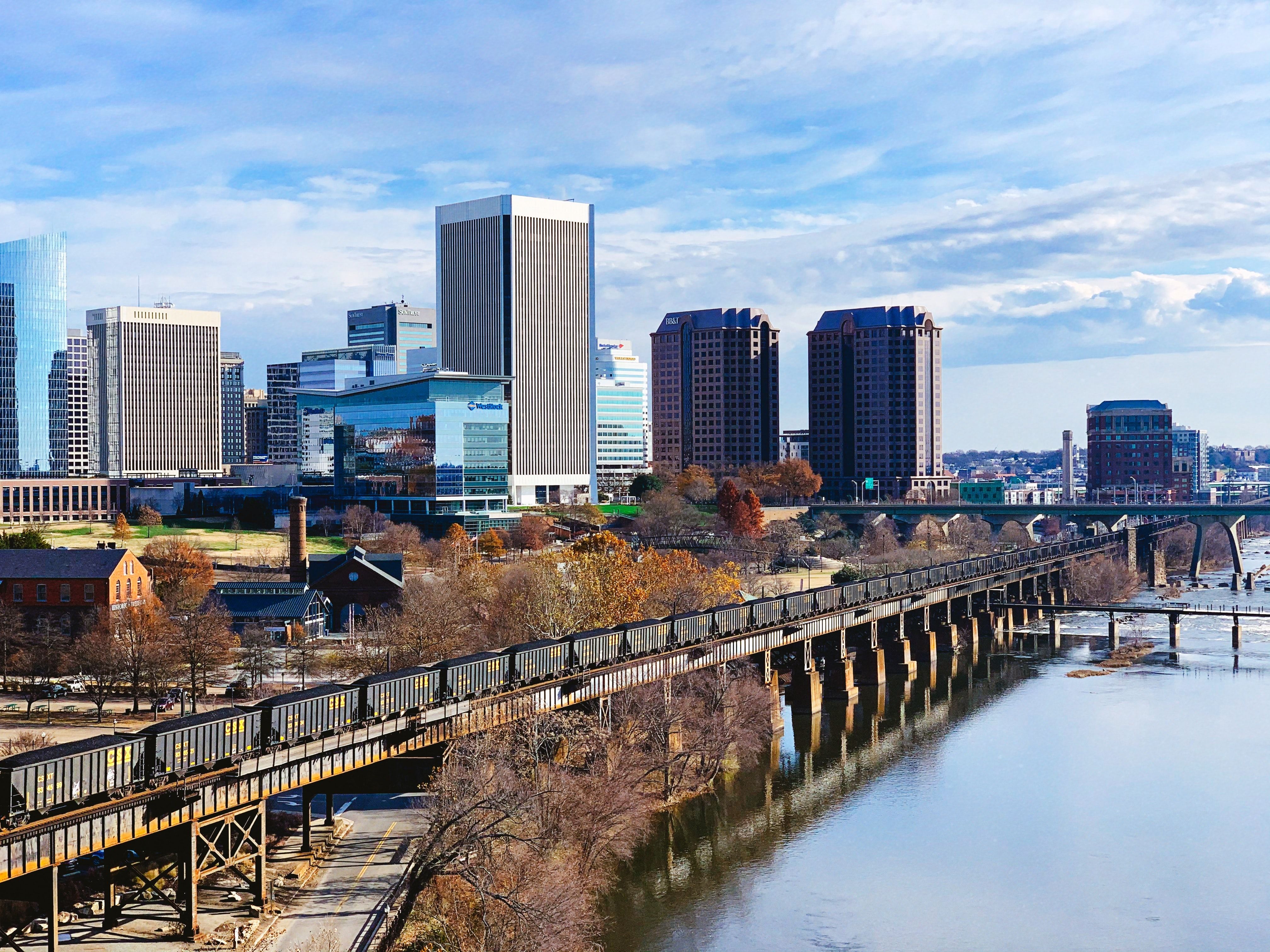 How Long Will It Be Until Virginia Reaches Full Recreational Legalization?
While you might not be able to purchase recreational cannabis from a dispensary until 2024, "full legalization" of both recreational and medical cannabis is on the way. Virginia is one of many current US states that practice full legalization and will make cannabis even more accessible in the future.
Medicinal Cannabis Use In Virginia
Cannabis has been prescribed for a number of medical issues including anxiety disorders, insomnia, nausea, eating disorders, epilepsy, autism, MS, digestive disorders, and more. Under Virginia's laws, medical cannabis can be used for any condition overseen by a registered practitioner for adults aged 18 and older. Anyone under the age of 21 must have their cannabis use supervised by a legal parent or guardian.
How Do I Get A Medical Cannabis Card In Virginia?
Anyone with a medical condition that requires it can get a medicinal cannabis card in the Commonwealth. As of July 2022, patients no longer have to have an active patient registration from the Virginia Board of Pharmacy. Anyone who wishes to obtain a physical cannabis card must still complete the application.
The Department of Health Professions: Board of Pharmacy's main website can provide more information about medicinal cannabis cards and physical medical cards.
Can Any Adult Sell Medical Cannabis In Virginia?
It is a felony in Virginia to grow, sell, or possess a "substantial" amount of cannabis if you intend to distribute it. Cannabis possession penalties vary based on the amount of the drug in your possession—adults over 21 are allowed to possess up to 1 ounce of cannabis at a time, and anything about 4 ounces is considered a felony.
If you are cultivating cannabis for personal use, you can grow up to 4 plants in your residence. Any adult over 21 can grow cannabis and be exempt from distribution charges or penalties.
Penalties for distributing cannabis or possessing a large amount with intent to distribute can be a fine of $2,500 or up to a year in jail, and as much as between 5 and 30 years in prison depending on the felony Class.
What Is Still Considered Illegal Cannabis Possession?
Public consumption of cannabis.

Possession and cannabis use of any individual under the age of 21.

Possession on school premises or school buses.

Using cannabis as a driver or passenger.

Sharing or soliciting cannabis.

Purchasing or selling cannabis outside of medicinal use.

Commercial gifting, public giveaways, cannabis gifts, etc.
Can You Purchase Cannabis Recreationally In Virginia?
While there are a number of bills currently in the General Assembly, it is still iffy whether recreational sales will start in 2024 or 2025. Retail stores have a somewhat hazy future in Virginia as politicians argue over who should be allowed to sell recreational cannabis and when. It's possible that Virginians could be able to purchase recreational cannabis from medical cannabis providers as early as January 1st, 2024.
You cannot buy or sell cannabis recreationally, even with a medical card. Medical providers may have to pay a fee and enter into franchise agreements in order to open storefronts in January 2024. The State is currently working on the way to make the product safe, regulated, and properly taxed.
Cannabis Decriminalization
Cannabis has been legal in Virginia since July 2021. Advocacy groups have noted that people are still serving jail time for cannabis-related ofenses, and will remain behind bars even after full legalization and recreational dispensary use in 2024. The new laws lessen the penalties for any cannabis-related felonies, such as being fined $25 for the possession of more than an ounce of cannabis.
Frequently Asked Questions
Is Driving Under The Influence Illegal?
Driving under the influence of cannabis or cannabis products is illegal, both as a driver and a passenger. Drivers and passengers cannot consume or have open containers of cannabis while driving in the state of Virginia (while the vehicle is in motion). It's important to ensure that while transporting cannabis, all containers are properly sealed and out of reach of the driver or passenger.
Can Adults Share Cannabis In Virginia?
Adults aged 21 and older can legally share up to 1 ounce of cannabis in private residences and non-public spaces. Exchanging or gifting cannabis for any reason is still illegal.
What Do I Need To Know About Growing Cannabis In Virginia?
Cannabis plants must be tagged with the name of the grower as well as a state ID and driver's license. Any plants grown at home should not be visible from a public area. Cannabis plants can be grown both indoors and outdoors, barring laws and rules around rental homes. Cannabis cultivation is allowed only in the grower's primary residence.
Where Can I Legally Buy Cannabis In Virginia?
Non-medical cannabis cannot currently be purchased from medical dispensaries, and legal cannabis can only be purchased from medical dispensaries for patients. You must be a registered patient under Virginia's medical cannabis program.
Can My Job Fire Me For Testing Positive?
There are currently not many protections under Virginia law for those who test positive for cannabis use. The only protections available are for medical patients with valid certification and registration. The State currently has no employment protections for adults using cannabis, and it is important to check your company's regulations on cannabis usage. Testing positive can carry a penalty up to and including termination.